User Guides
If you're looking for some information regarding your UJAM plug-ins, we always recommend having a look at the respective user guide. You can also get access via the "About" Page of a UJAM plugin, or the "My Account" Page on the UJAM website.
In this list you will find links to every manual for every UJAM instrument and effect:
Usynth
Beatmaker
Virtual Pianist
Virtual Bassist
Groovemate
Symphonic Elements
Finisher
Virtual Drummer
Virtual Guitarist
Access via "My Account" page
As a customer, you can also view or download the User Guides from your My Account page: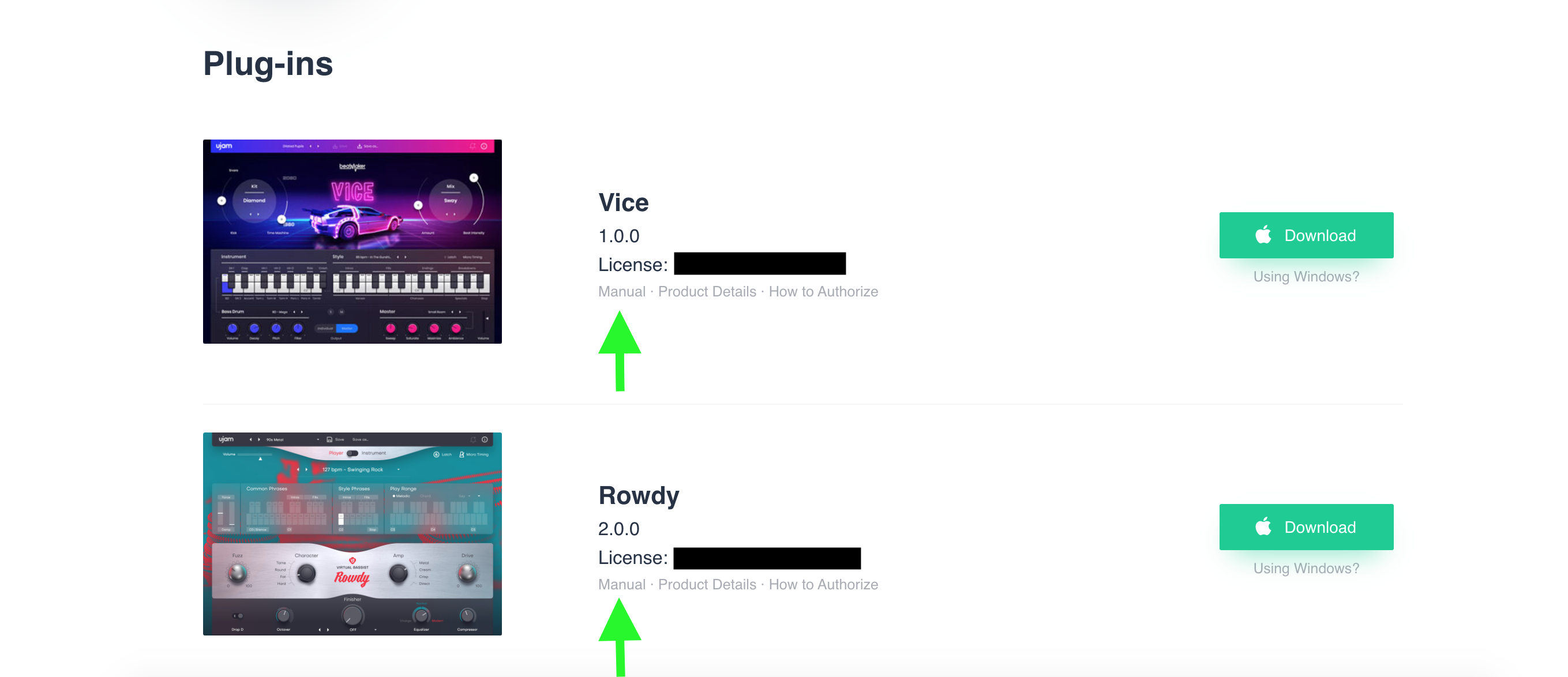 Access via the "About" page of your plugin
You can also access it via the "About Page" from within the plug-in - just click the "i" in the top right corner, then click "Read User Guide".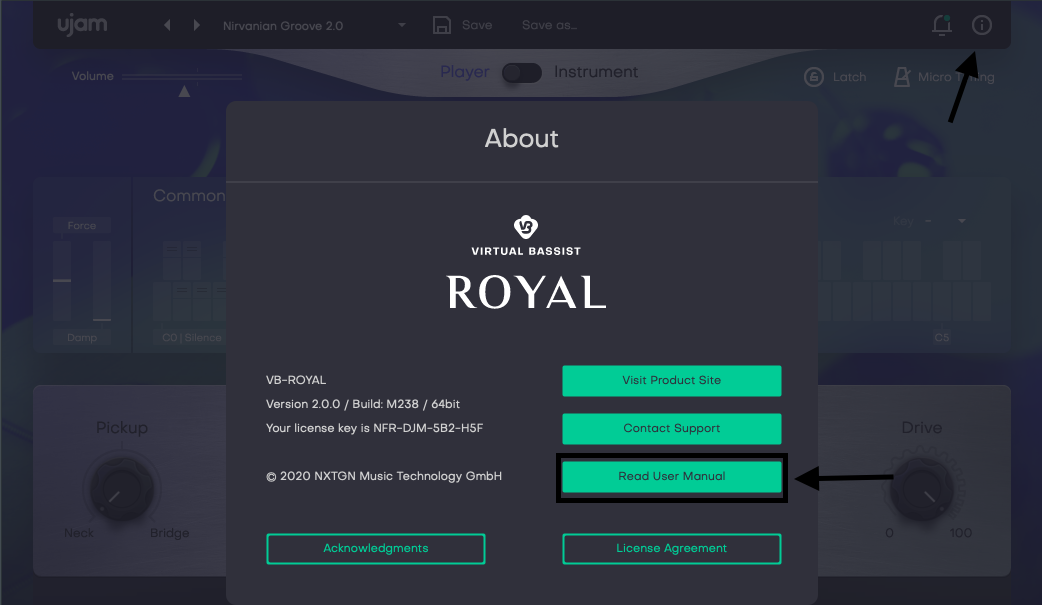 About Page

If you have any more questions or need further assistance, please

submit a request

to our support staff. Thanks!