Purchased your UJAM plug-in from one of our resellers/ partner shops? Great! This article will help you to find out how you can redeem your code and activate your plug-in.
Make sure you have your serial number / promo code at hand! You should've received it with your confirmation email and you might also find it in your account of the respective partner shop (where you bought the product).
Step 1)
Step 2)
Step 3)
Enter your coupon code and click 'Next':

Step 4)
Agree with the terms and conditions and click on 'Continue to download'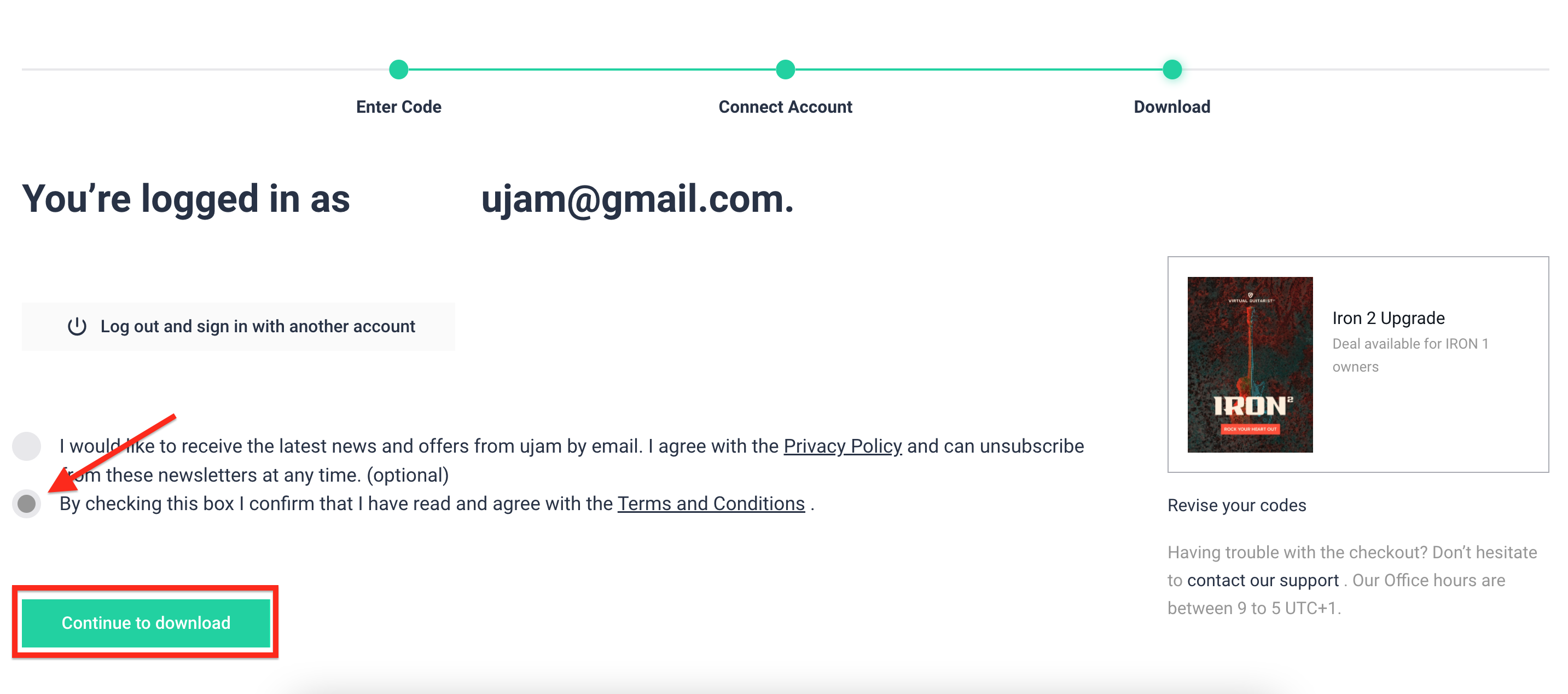 The product is now linked to your UJAM account. You can go ahead and download, install and activate your plugin.

Please note that you need to first redeem the promo code in order to link the plug-in to your UJAM account. This has to be done or else you won't be able to authorize the plug-in.

If the code does not work, please check if the plugin is already connected to your UJAM account.
Purchased at Reason Studios?
Notes about Rack Extensions by ujam
_____
Please note: If you can't seem to find the coupon code mentioned above, please contact your dealer or contact our support team with a screenshot of your invoice – we will help you find it. Thanks!