Do you looking for the window that opens in Fruity Loops usually with a right-click on a plug-in knob?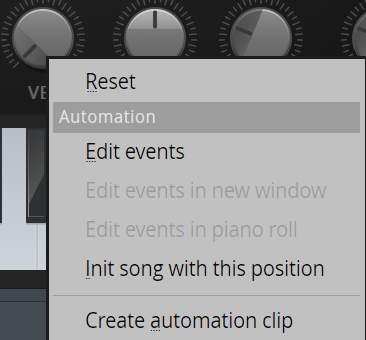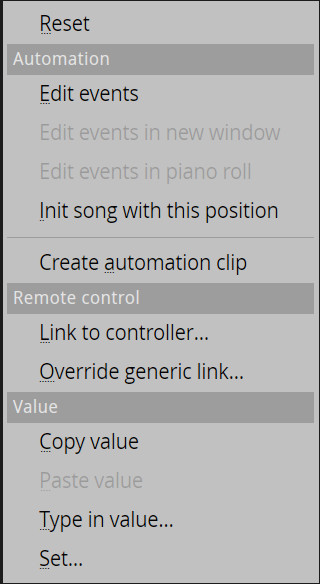 You will see MIDI Learn CC... instead. Using Midi Learn to assign a control, you usually right-click or ctrl-click a control in Virtual Instrument to open the MIDI Learn context menu of your DAW.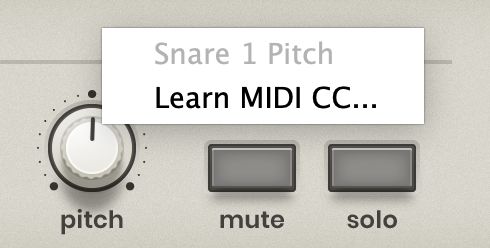 In FL Studio you can use instead of ''create automation clip'' the record (automation, score) knob in the menu bar of FL Studio, will help you to record automations live. In combination with the phrase select keys this is actually a very powerful way of creating more dynamic performances.

Menu Bar FL Studio 20

Record button