Scaling the plug-in size is possible with almost all UJAM plugins.
Please note that for some products, this features is only available in version 2 of the respective plugin series like for example Beatmaker, Virtual Bassist and Virtual Drummer.
Here's how to:
UJAM plug-ins are resizable to fit on small screens. To resize, either click the "window" icon next to the notification bell in the top right corner or simply drag the three stripes in the bottom right corner of the user interface.
If you're working on a laptop or small display some DAW's cut off the bottom from your plug-in interface. We recommend for this issue to scale your display size in your system preferences. The following steps will show you how to set up this resolution.


Apple macOS
1. Go to >System Preferences

2. Click on Displays

> and select the ''More Space''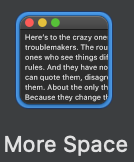 Resolution.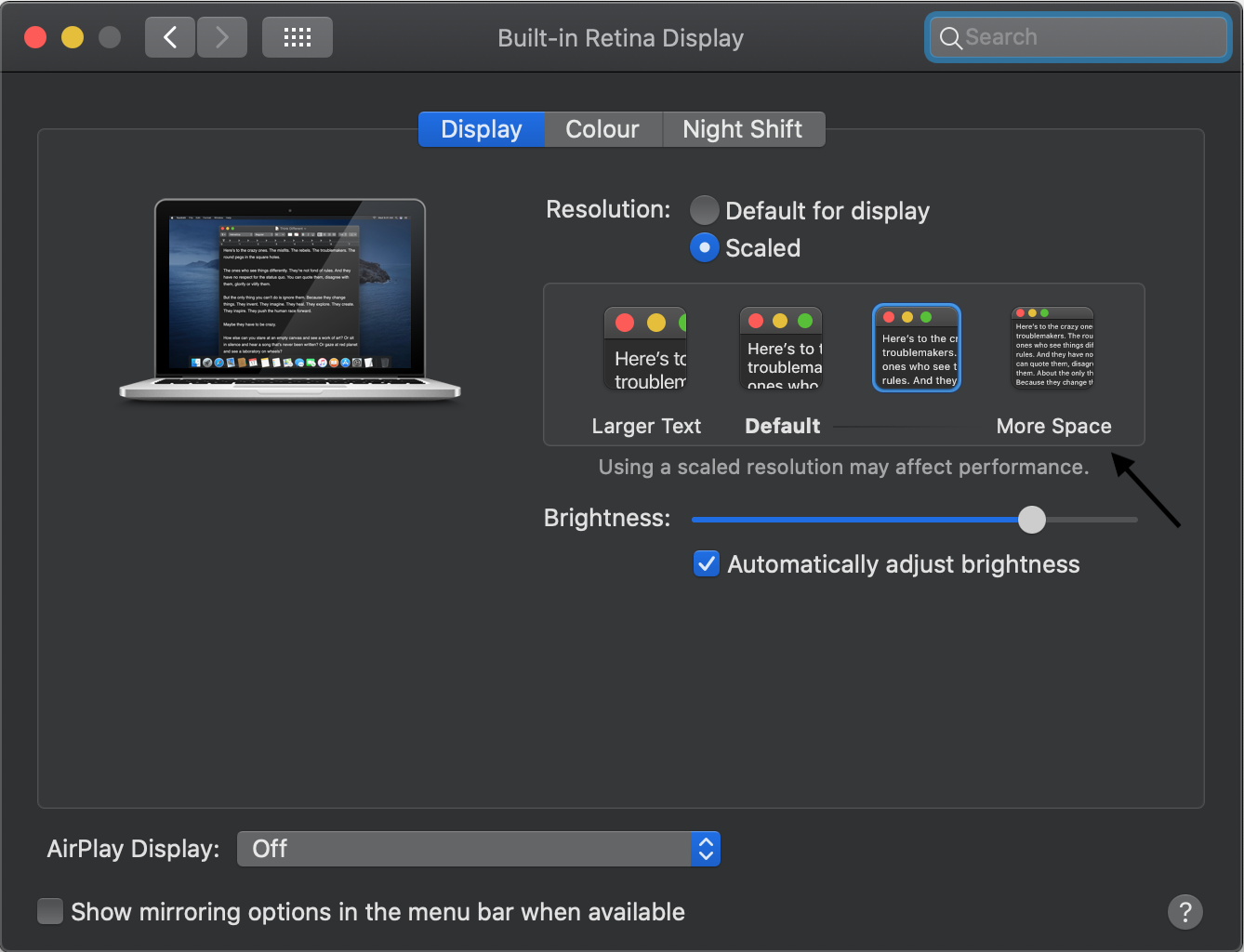 Microsoft Windows
1. Select Start

> Settings

2. Go to System > Display
It looks like this on Windows 11: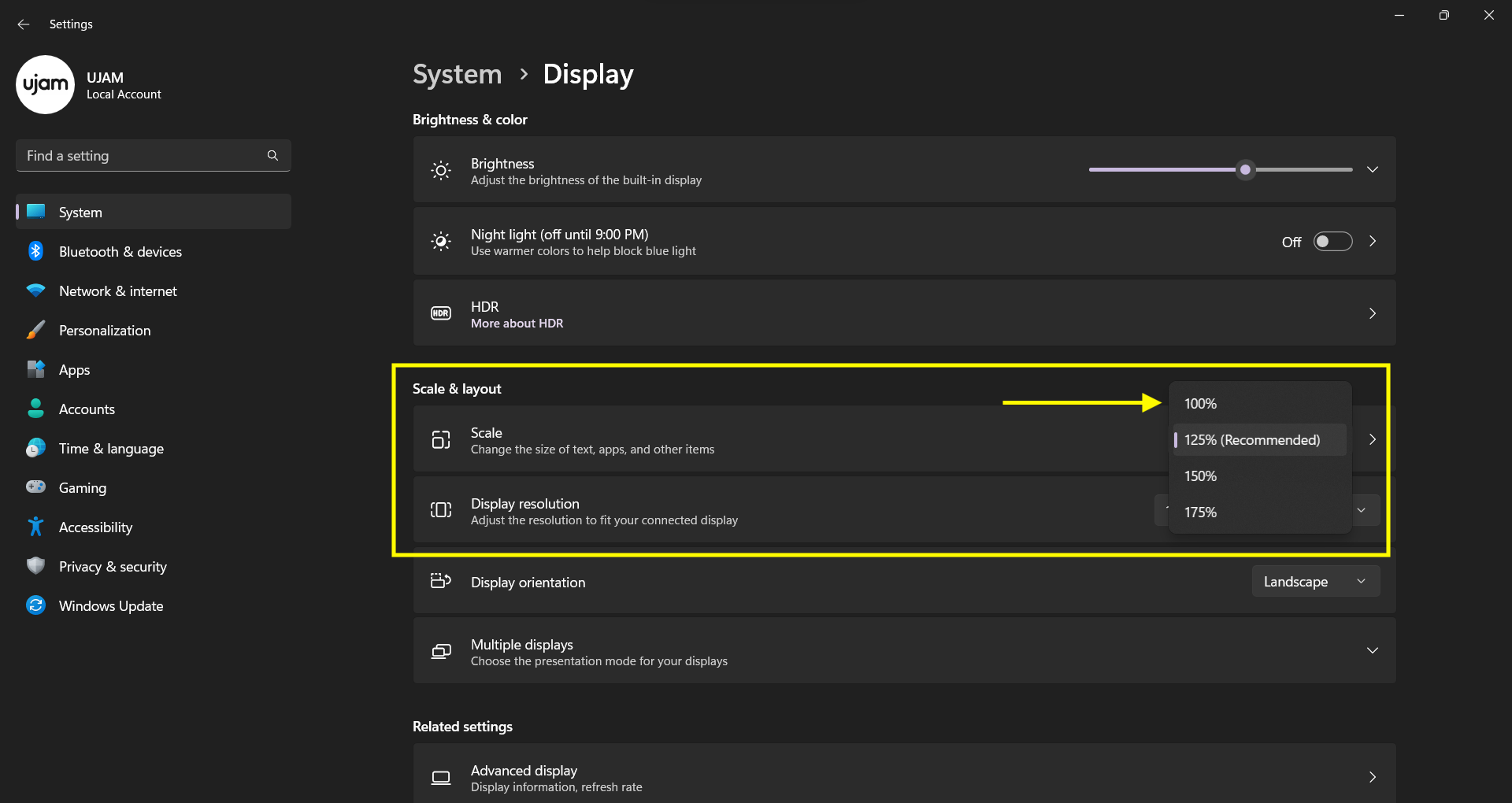 Or like this on old Windows versions: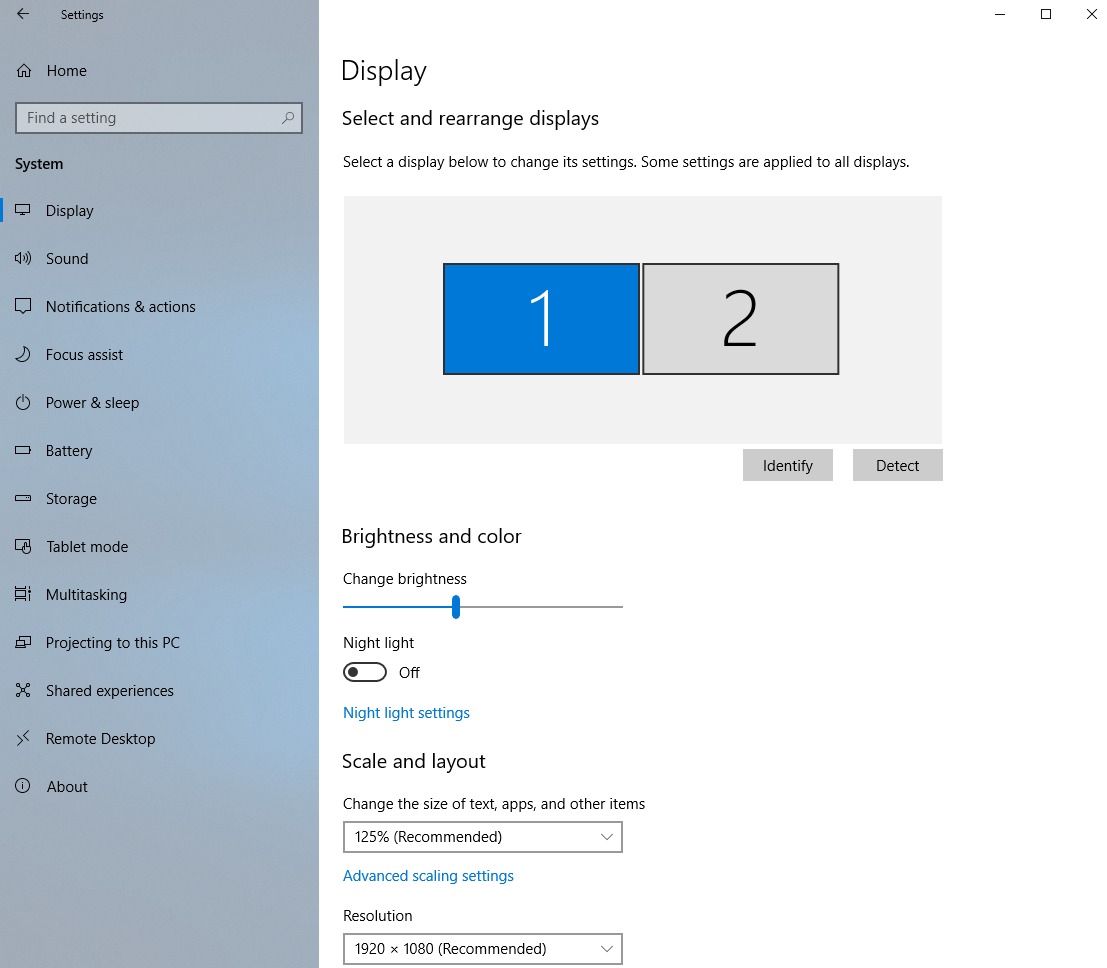 3. To change your screen resolution, use the drop-down menu under Display resolution. Note: You should use the recommended resolution. If you change the resolution, the content might appear blurry or pixelated.
This should help you to get more space on your display, have fun with making music!
Work in Full-Screen mode!
We also recommend using your DAW in the full-screen mode. Some DAW's will cut off your UJAM plug-in on the bottom if you're not in the full-screen mode. Look the difference below:
🚫 Not in full-screen mode Ableton Live: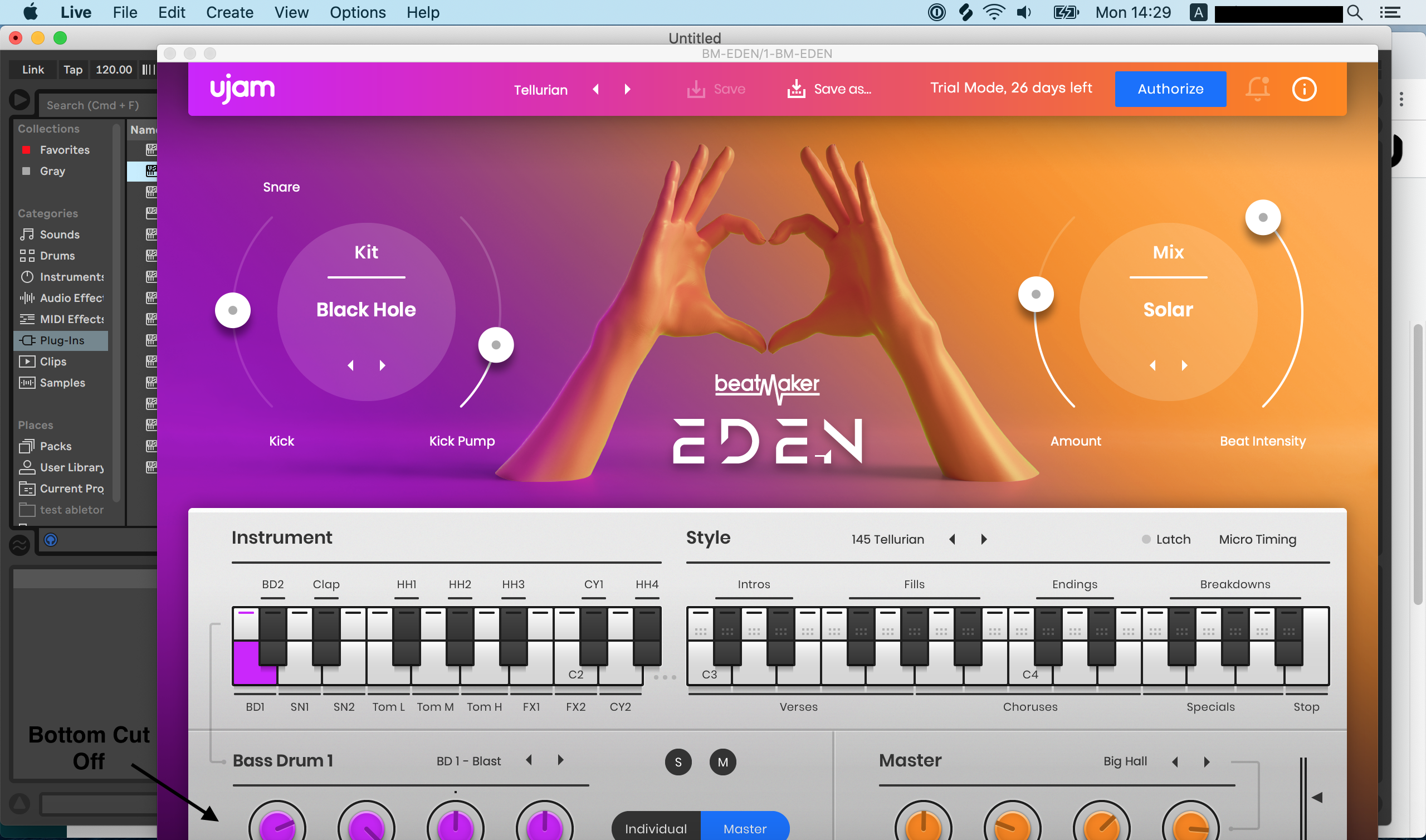 💯 In full-screen mode Ableton Live: