Here's a quick rundown of the new or upgraded features Beatmaker 2:
Phrase Drag and Drop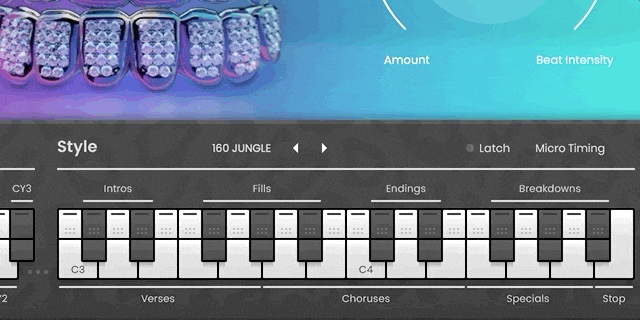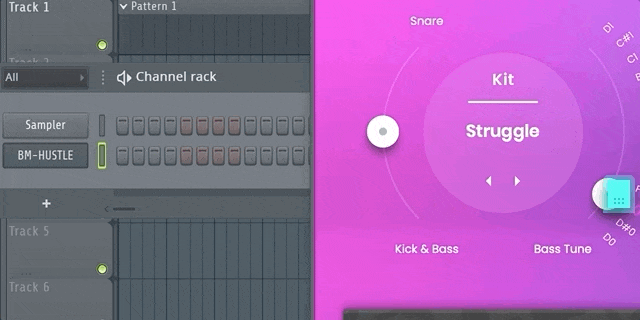 You can now drag phrases like intros, verses or choruses straight from the interactive UI keyboard to the Beatmaker instrument track of your DAW. This opens up a slew of creative options:
Tweak phrases to your liking – whether it's replacing instruments, changing velocities or note positions, or using MIDI processors

Combine phrases from multiple styles

Use styles and phrases of one Beatmaker with any other – try it out! Even if

they sound slightly different, that might not be a bad thing!

Mix up styles and phrases by using one Beatmaker with a Virtual Drummer. Both series come with the MIDI Drag and Drop feature!
Individual Audio Outputs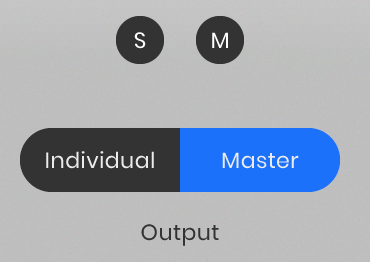 With individual outputs, you can route any instrument or channel from Beatmaker to separate channels on your DAWs mixer. This way, you can use the full multi-channel mixer functionality of your DAW with Beatmaker if you want to go deep, or just route individual signals into special effects processors.
Additional options in Instrument Channels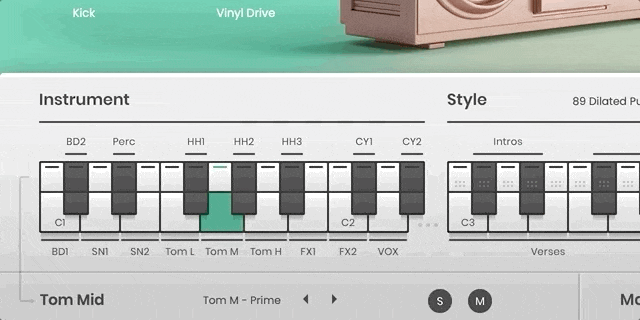 In the Instrument Channels, you can now build your own kits by simply replacing any instruments with those from other kits.
Also, there is a new Filter knob that lets you apply a Low/Highpass filter to adjust the overall tone of the instrument.
New Kits, Styles, Mixes and Presets
Each Beatmaker now comes with 20 additional styles, 30 additional presets, 5 more kits and 6 more mixes.
New Beatmaker 2 styles are appended at the end of the list, where the bpm sorting restarts.
Master Section

The Mix Preset and Amount Controls of Beatmaker 1 – which under the hood controls a 12-bus mixing console with multiple audio processors per channel and a mastering bus – have now been complemented by:
a new master section offering one-knob saturation, a loudness maximizer and an Ambience selector.

You'll hear all these new processing and tweaking options at work when you try the new presets.
Resizable Interface
With the 2.1 updates, user interfaces are resizable to fit on small screens. To resize, either click the "window" icon next to the notification bell in the top right corner or simply drag the three stripes in the bottom right corner of the user interface.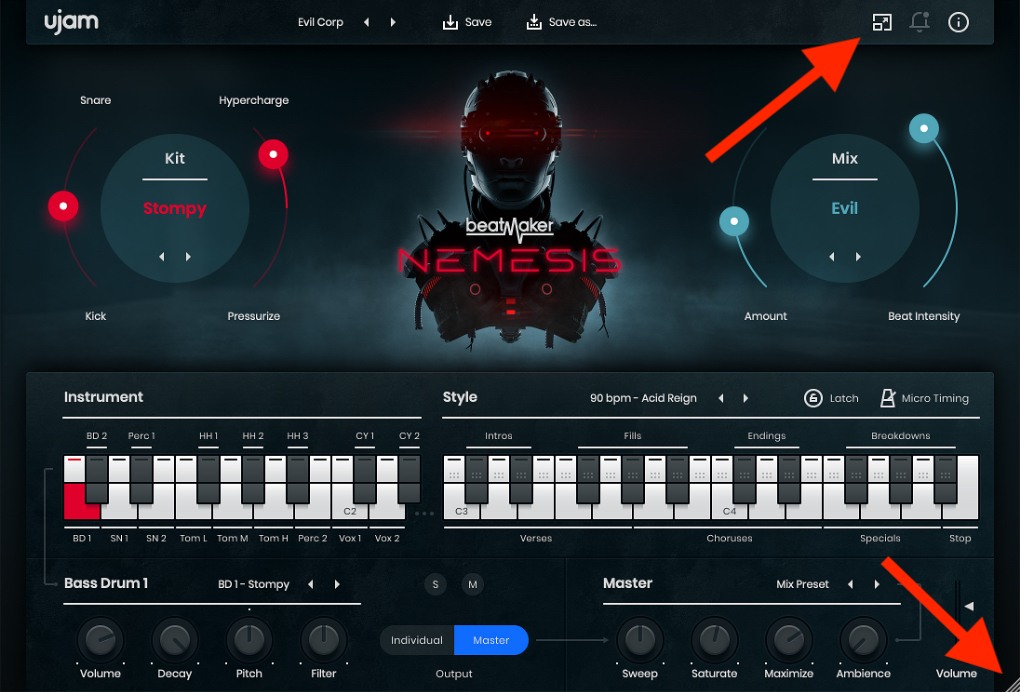 PreSonus Integration
With the new Beatmaker 2.1 update, we will provide Studio One users running on version 4.6.2 or later with an exclusive PreSonus piano roll integration!
The names of styles and drum-elements are displayed on the keys of your piano roll to help you find the right styles and drums faster and easier for your track. The scale range of the styles and instruments is highlighted with a red line at the left side of your piano roll now.