If you would like to change or reset the password of your ujam account, you have a few options:
If you can't remember your password and can't log in to your ujam account, use the following link:

https://www.ujam.com/my-account/lost-password/

You should get an email which allows you to choose a new password – please also make sure to check the spam folder of your email software.

If you'd like to change your current password, log in to your ujam account and pick a new password. Watch out for the little green checkmarks!



Click on "Forgot Password" on the interface of your plug-in authorization screen: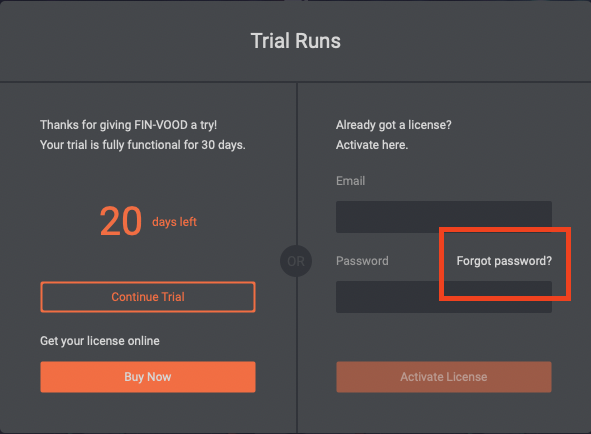 ___
I you have any more questions or need further assistance, please submit a request to our support staff. Thanks!