Upgrades
For owners of the Virtual Drummer, Bassist or Beatmaker version 1 plug-ins we do offer upgrades to version 2 for a very reasonable price.
Please make sure you have the right V1 license and also to log in to your ujam account before trying to purchase the upgrade: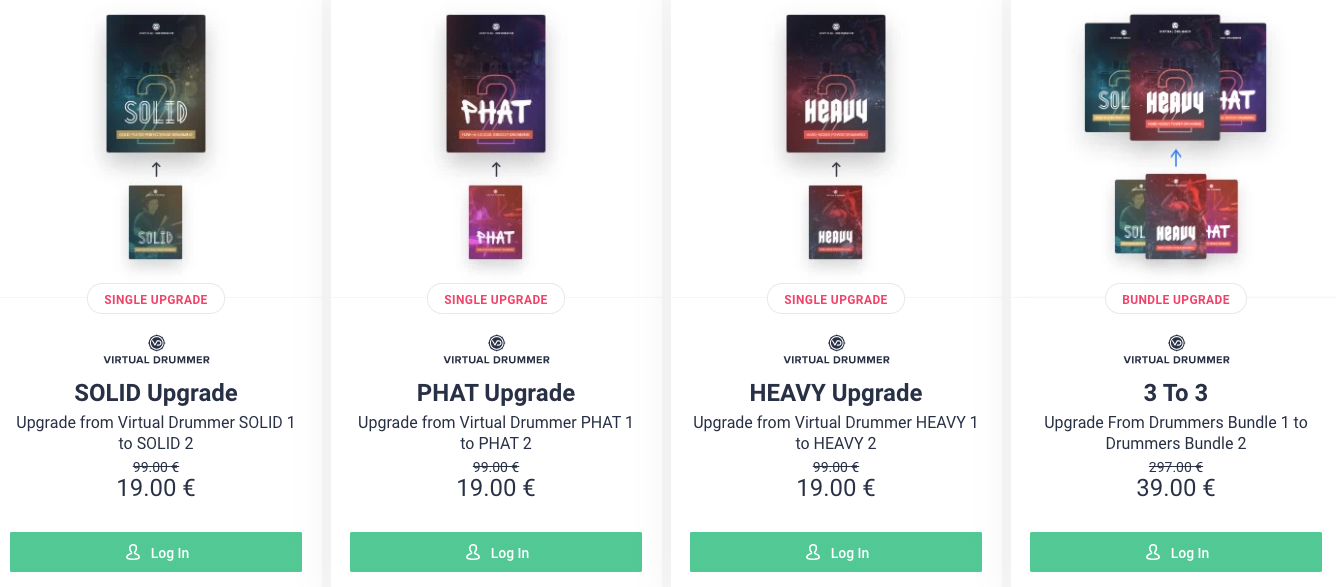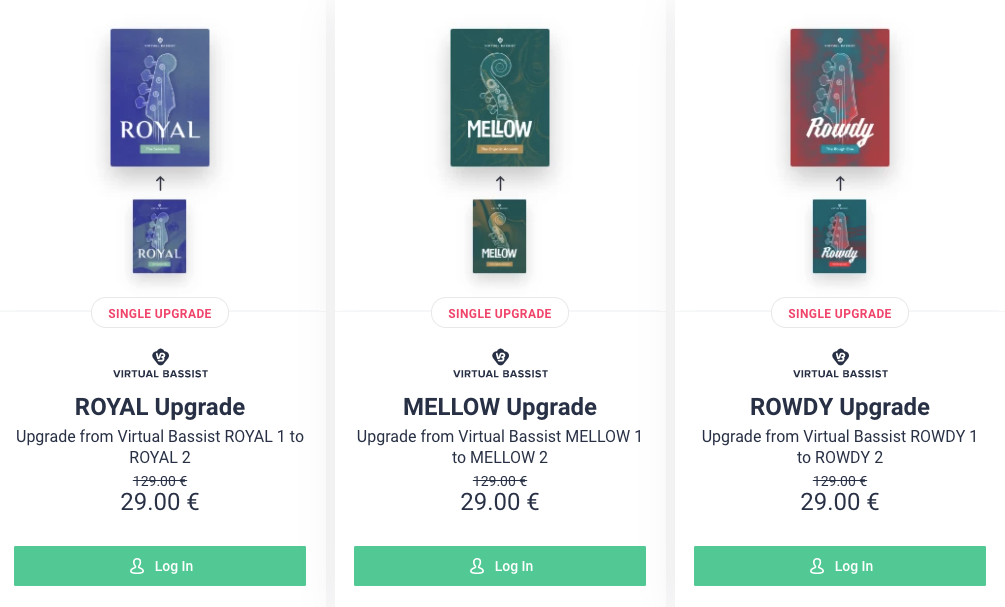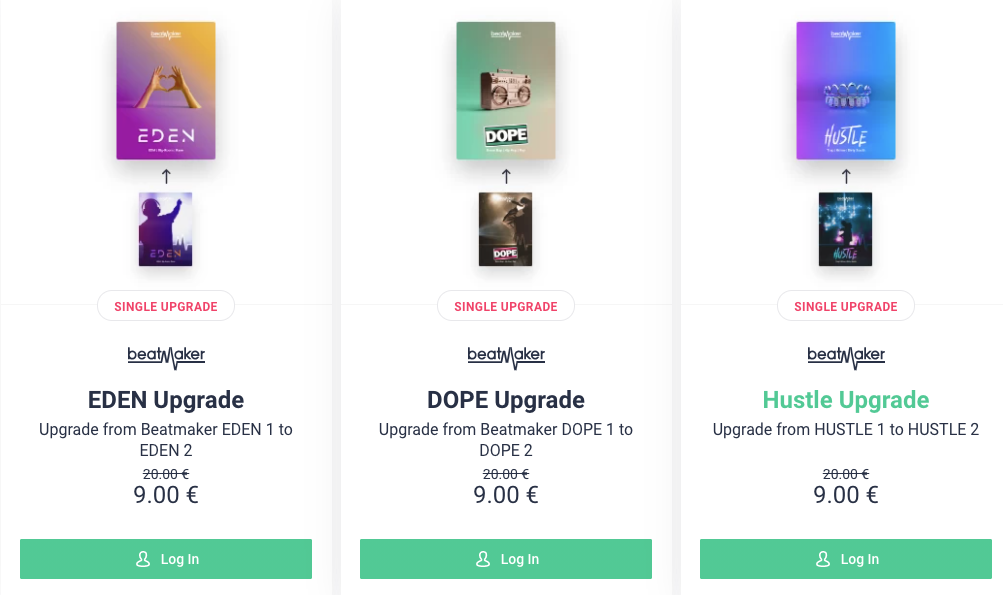 I you have any more questions or need further assistance, please submit a request to our support staff. Thanks!