Are you running a business in the European Union?
Here's how to make VAT-free purchases in our shop (all payments in our shop are conducted by FastSpring. FastSpring is a payment provider who accepts a wide variety of payment methods):


1. Select the products you'd like to purchase and add them to your cart
2. Now go through the whole checkout process:
Log in to your account or create a new one:

Fill in the blanks:

Place your order:
3. Now you will see the pop-up window where you can enter your VAT ID number (of your business in the EU):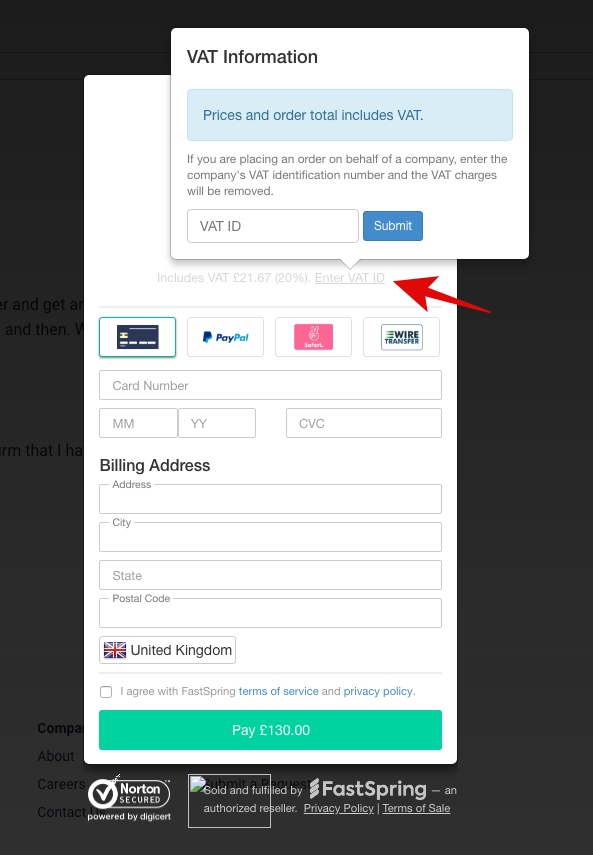 For our German customers:
In Deutschland kann man sich als Unternehmer die Mehrwertsteuer ziehen, d.h. am Ende des Einkaufsvorgangs auf unserer Website einfach die USt-IdNr. eingeben wie im Screenshot unten zu sehen. Dann ist die Nummer auf der Rechnung und du kannst den Betrag vom Finanzamt zurückfordern.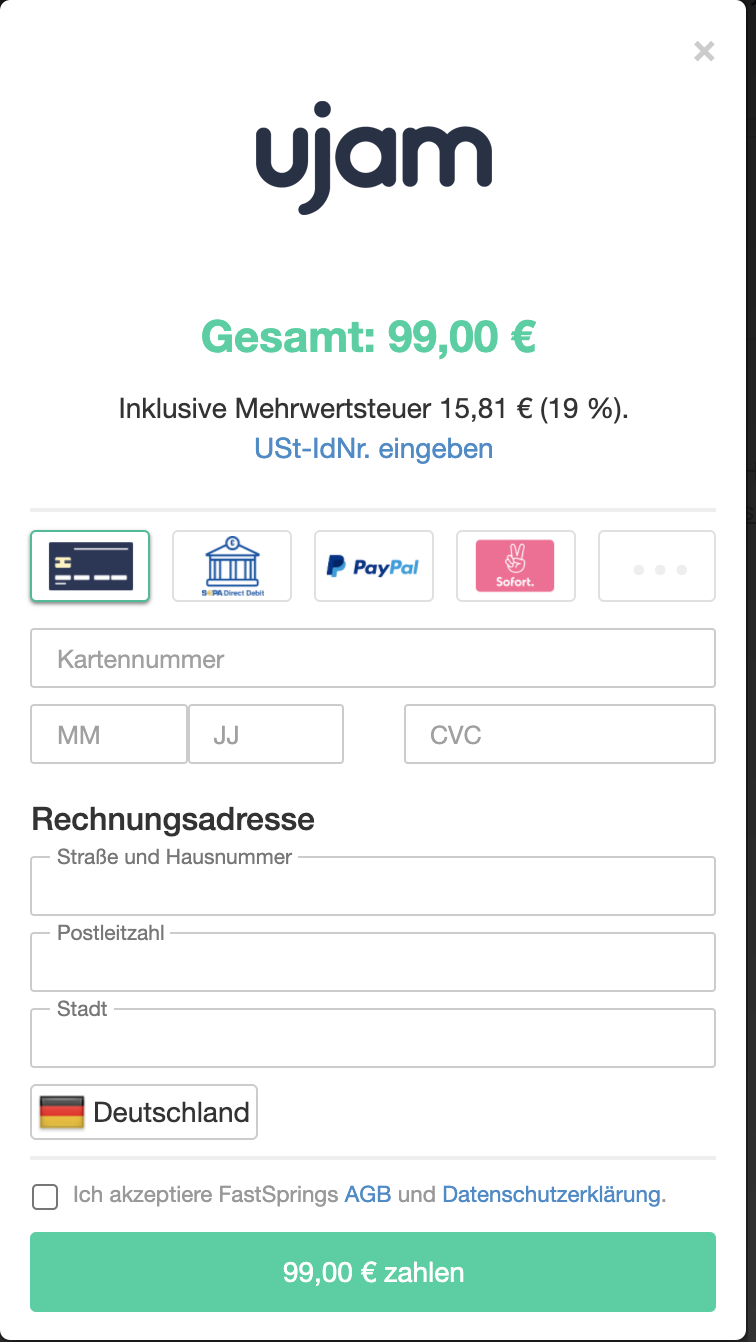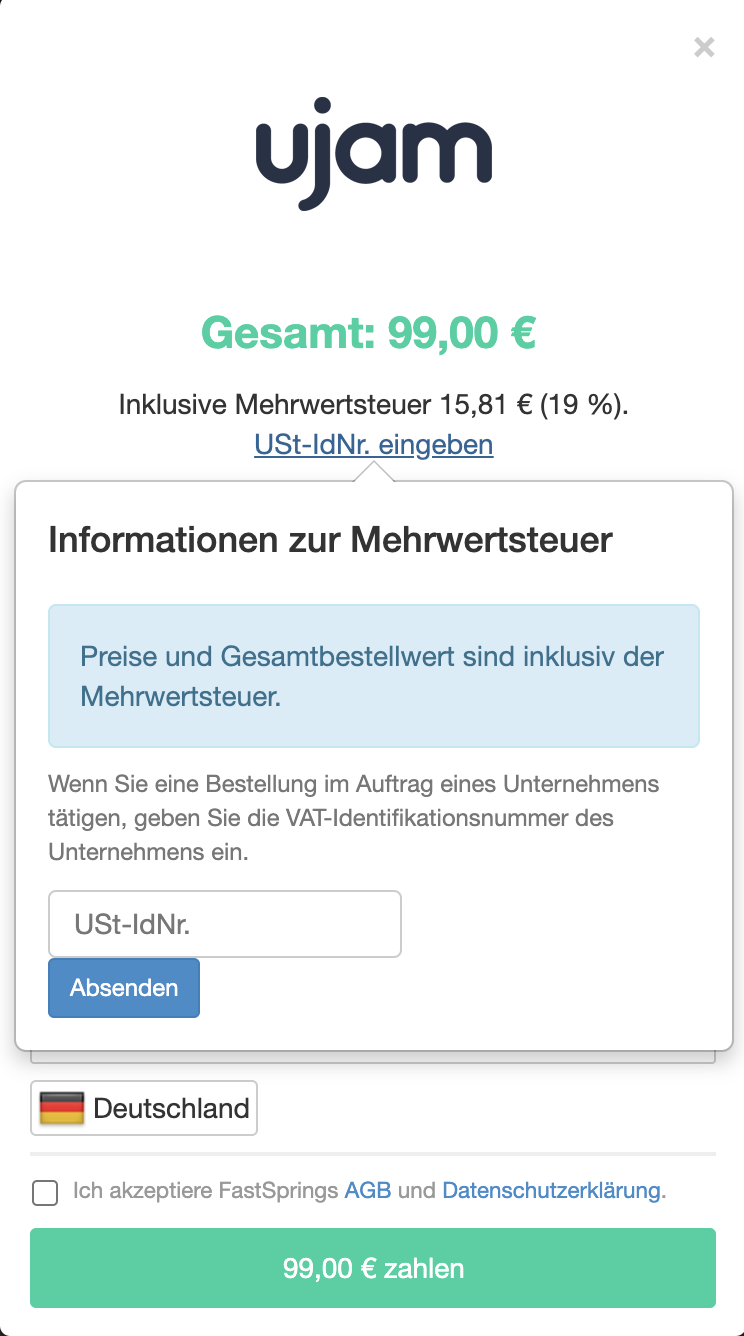 _____
If you have any more questions regarding your purchase only, we would kindly ask you to contact the FastSpring support .
Submit a request (https://fastspring.com/question-a-charge/) or write an email to support@fastspring.com – thanks!