If you wanna update the email address of your UJAM account, please follow these steps:
STEP 1

STEP 2
Enter your new email address on the profile page and confirm it by clicking the "Save Changes" button:

STEP 3
Enter your UJAM password to verify that you are the rightful owner of the account (just a security measure):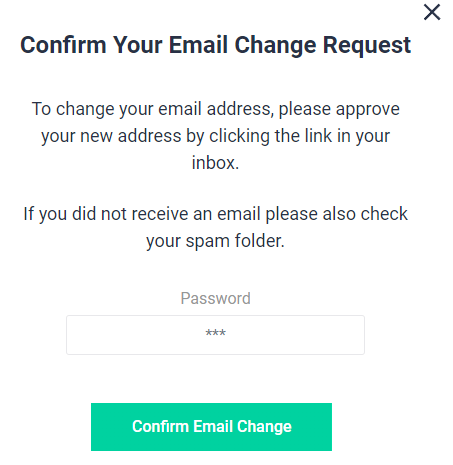 STEP 4
You should now receive a confirmation email to your new email address and a notification email to your old email address.

Click the "Confirm Email" button to confirm your change and proceed to the next page: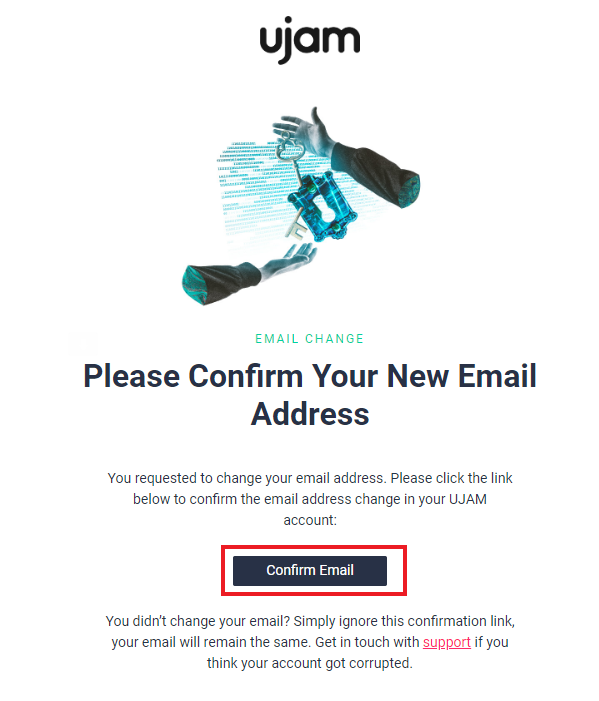 STEP 5
After clicking on the "Confirm Email" button you'll be redirected to your profile page.

Enter your password to ultimately update the Email address. Confirm by clicking on the "Update email now" button.
DONE!

If everything worked you should get this confirmation banner after updating the email!
If you need additional assistance, please open a ticket – our support team will help you to update your email address. Make sure...
...to send the ticket from the email address which is currently connected to your UJAM account.

...to include the new email address you'd like to use in your message.