Symphonic Elements DRUMS delivers the punch, majesty and brute force of epic drum ensembles in an equally inspirational, intuitive and fun instrument, and it combines that by powerful and creative sound design tools that let you shape the raw drum grooves into all kinds of elements to support whatever piece of music you're working on.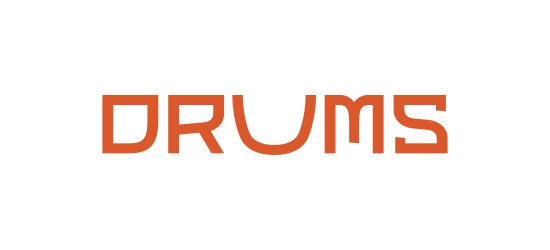 To help you get started with DRUMS here are the answers to some frequently asked questions:
How can I try SE-DRUMS?
Where to find the user guide?
The PDF manual is attached to this article (scroll down to the bottom to download).


I already own several ujam plug-ins – do you have a special offer for me?
With this release, the Full Bundle price slightly increased. This bundle is the collectors' edition including every ujam plug-in and sells at a discount of 57%.

If you already own various ujam plug-ins and wish to upgrade to the Full Bundle, please submit a request to our support team to request an individual discount.


We do not offer any other loyalty discounts at this point.

You can always head over to our store and check for Bundle options or time-limited offers!
My download gets interrupted. What can I do?
I bought DRUMS at a reseller. How can I redeem my code?
The following article will help you: Partner Shop Purchase
Please make sure you copy & paste the complete code! It should look like this:
Single product: XXXX-XXXXXXXXXX-XXXXXX


I can't authorize my new plug-in!
In case you are struggling with authorizing your plug-in, please have a look at the following article: Authorization Issues
I received a serial number/ coupon code but I can not redeem it. Is the license usage limit reached or the coupon expired?
Please double check the code you entered.

Log in to your ujam account and check whether DRUMS is already linked to your account. If so, you're good to go and you will be able to activate the plug-in with your ujam credentials.
Where do I find SE-DRUMS videos?
Does DRUMS come with pop music drum patterns or just symphonic/orchestral patterns?
The patterns of Symphonic Elements DRUMS are fitting perfectly to film scoring, cinematic and game soundtracks, but also pop and rock music.
You will always be able to play around with DRUMS and find a way to make it fit.
Your imagination is your only limitation here!
Can I play single notes and use MIDI drag&drop? Is there an Instrument Mode and a Player Mode?
No, DRUMS is not a multi-sample instrument like for example Virtual Drummer. Playing single instruments or using MIDI drag and drop is not possible, as DRUMS is based on playing sliced phrases.
Can I automate the Styles of DRUMS?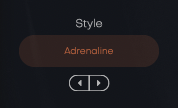 Unfortunately this is technically not possible. Styles in DRUMS do not work like Styles in other products. Besides the MIDI info for the phrases, a Style also exchanges samples, FX and a lot more under the hood, which is why the settings can't change instantaneous like in other instruments.
Can I use DRUMS when composing in odd time signatures pieces?
There are a few Styles you can use for odd meters, although the focus is on 4/4 indeed, as that's the most common notation.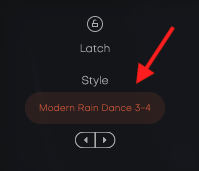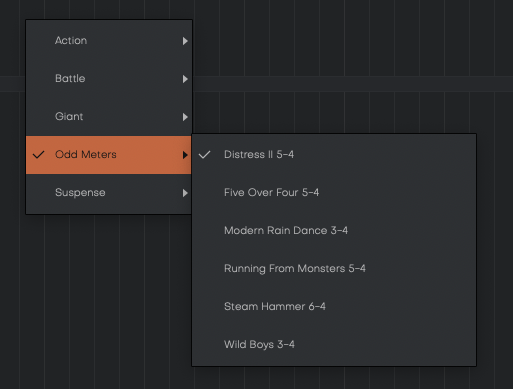 Also experiment with the following workflow:
Try to set the Timing to 1/2 and find a suitable phrase with not so much going on.

Try to trigger a phrase on the first beat of a new bar.
​
Where do the samples come from?
Regarding the source of the DRUMS samples, we had exclusive access to Hans Zimmer's Remote Control Studios and his multi-million-dollar library of drum recordings honed and expanded for over a decade.

I downloaded the plug-in but my trial time has already expired – I have 0 days left.
Unfortunately, this can happen due to technical circumstances – please submit a request to our support staff and attach your .ops file – have a look at the following article: Instant expired trial time
I installed DRUMS but I can't find it in my DAW.
Please try a DAW plug-in rescan. For further information, click here.
Will SE DRUMS work on my computer?
We qualified the plug-in for the following operating systems:

MacOS 10.13 or later

Windows 7 or later

You may run it on earlier versions but we don't support them. Please download your free 30-day demo and give it a try!

Please note that SE DRUMS is only compatible with 64bit software. 32bit is not supported!


Digital Audio Workstations
SE DRUMS should run on every DAW supporting VST 2, AU 2, and AAX. We cannot guarantee that DRUMS is compatible with the following software:
Adobe Audition

Audacity

Pro Tools First

Mixcraft 8

Earlier Cubase versions (make sure to test the free trial)
Is there a Reason Rack Extension?
We didn't create a DRUMS Rack Extension. Please make sure to use the VST format if you're a user of Reason Studios.
Are there any known issues?
There are a few:
Downsized UIs can be hard to read with certain resolution and scaling settings.

UI resizing gets not recalled when reloading a session.

Navigating through with arrow keys on the keyboard in Ableton in dropdown menus not possible.

Character FX: Panning doesn't switch to a bi-polar slider, 0-50% is left panning, 51-100% is right.

Modwheel position doesn't get recalled on session loading / track duplication (getting set to 0/max)

Session Restore & Duplicating Tracks resets currently selected key (make sure to have MIDI data in the phrase selection range on your track to save and recall the correct phrase)

No Values are being displayed when using the AU-Version Plugin within NI Maschine. Please use the VST instead.

Studio One only:


Studio One crashes when canceling the .blob relocation dialog.

The "Sound Variation" Integration has not been implemented yet.

GUI can get choppy when you open multiple instances in Studio One on certain Mac configuration.
If you have further questions, please feel free to submit a request to our support staff. Thanks!