Step 1) Internet Connection
Connect our computer to the internet (a stable Wifi connection is recommended)
Step 2) Product License
Check if the license for Virtual Pianist is properly linked to your UJAM account
Log in to your account and view your products: https://www.ujam.com/backstage/
The plug-in should be displayed:



If the product does not show up, check if you still need to purchase it or if you might have to redeem a coupon code first (if you bought at one of our resellers)
Step 3) Download and install
Download and install VP via the UJAM App or use these direct download links:
Step 4) Close your DAW
Make sure to not have the DAW and plugin running while installing / authorizing


Step 5) UJAM App
Launch the UJAM App and sign in.


If you are signed in with the correct UJAM account, the UJAM App will automatically activate the plug-in. If not, scroll down to the bottom of the App and click on "Refresh now!"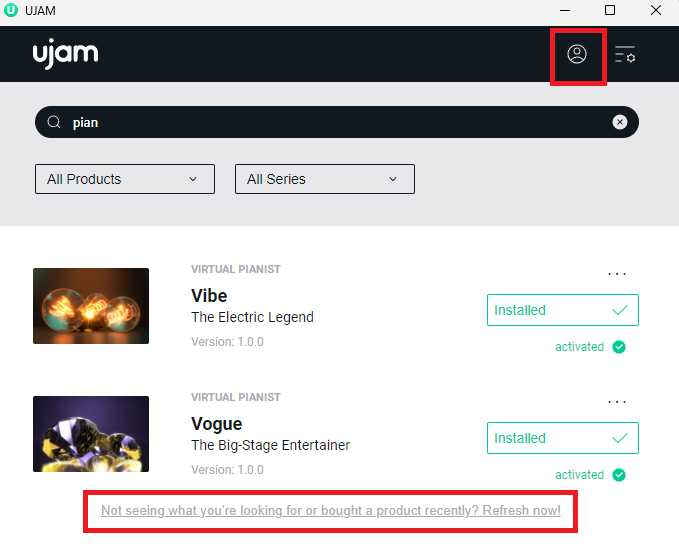 Open Virtual Pianist in your DAW and you should be good to go!
Troubleshooting:
Make sure that your firewall and antivirus software do not interfere with this process

Try to fully quit and reopen the UJAM App

Try to sign out and back in

Try to uninstall the UJAM App and and remove all plugin files, then repeat the process