If you're running into issues with the UJAM App, a fresh clean reinstallation helps in most cases.
This guide lists all steps to remove the UJAM App completely from your Windows system (you have to delete the folders and/or data used by the App).
Step by Step:
1)
First Quit the App if running in the background. Right-click on your taskbar and Quit the App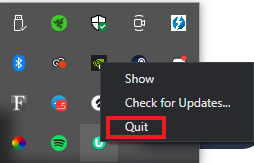 2)
Go to Settings > Apps, under Apps and Features you can search for the UJAM App, and deinstall the application.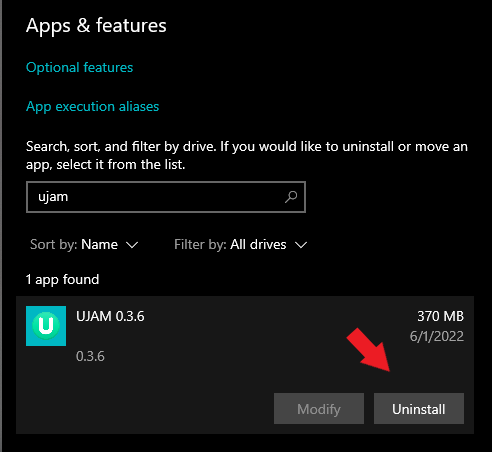 3)
You can check if files didn't get deleted during the uninstallation process, if so delete the whole folder and its contents.
C:\Users\MYUSERNAME\AppData\Roaming\ujamapp\

Alternatively, you can also directly uninstall the app from within the UJAM Folder.
C:/Programs/UJAM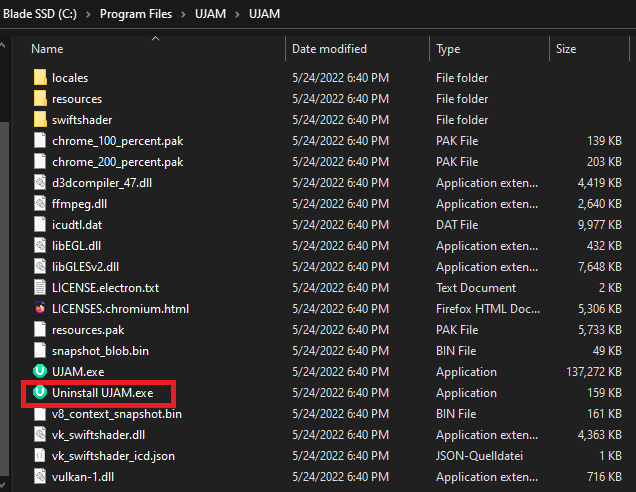 If this doesn't work for you and you have any more questions or need further assistance, please submit a request to our support staff. Thanks!