Open the Run box by pressing the Windows Key + R shortcut keys on the keyboard.

Open the Startup folder by typing in the following in Run:

shell:startup





Inside the Startup folder, right-click on an empty space, expand "New" from the context menu, and click Shortcut.




From the "Create Shortcut" Wizard, click Browse

and select the app you want to add to automatic startup. When selected, click

Next.




Now enter a name for the shortcut and click Finish.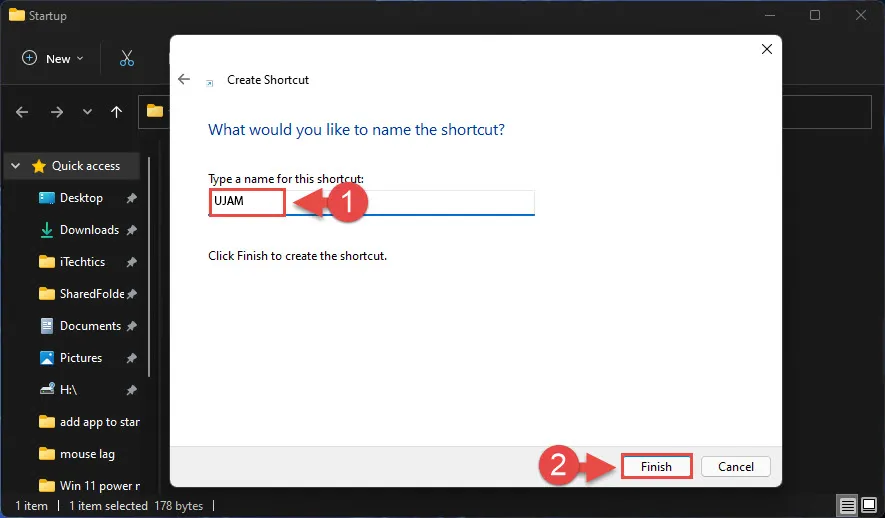 The shortcut will now be added to the Startup folder and the selected app will launch each time you sign in to your account.