How to Rescan Plugins & Reset Blacklist in Studio One
Important Note for Studio One Prime/Artist Users: 3rd party VST/AU/Rewire integration is not supported in Studio One Artist versions 3 or version 4, with the exception of the Studio Magic Bundle. You would need either Studio One Professional or have purchased the AU/VST and Rewire Support add-on.
1. Make sure your UJAM plug-in is correctly installed on your computer.
2. Go to Studio One > Options (PC) / Preferences (Mac) > Locations > VST Plug-Ins
Check if you need to manually add the default or custom folder path of your UJAM VST files to the locations of Studio One. Read more: Default file locations
Make sure that the Scan at startup box is checked.

Reset the Blocklist.

Then restart your DAW.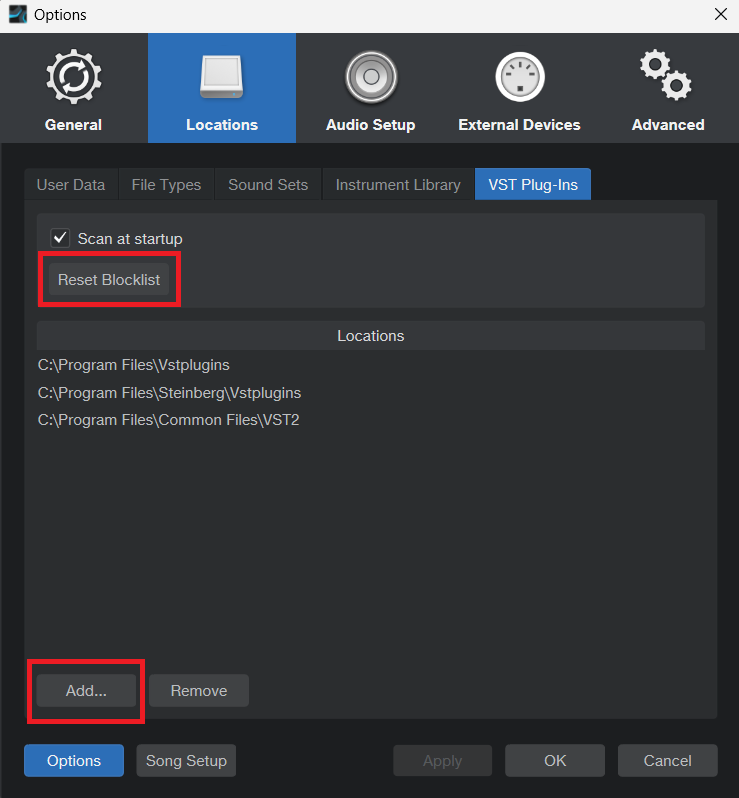 3. Scanned plugins should now appear in your Plug-In Manager: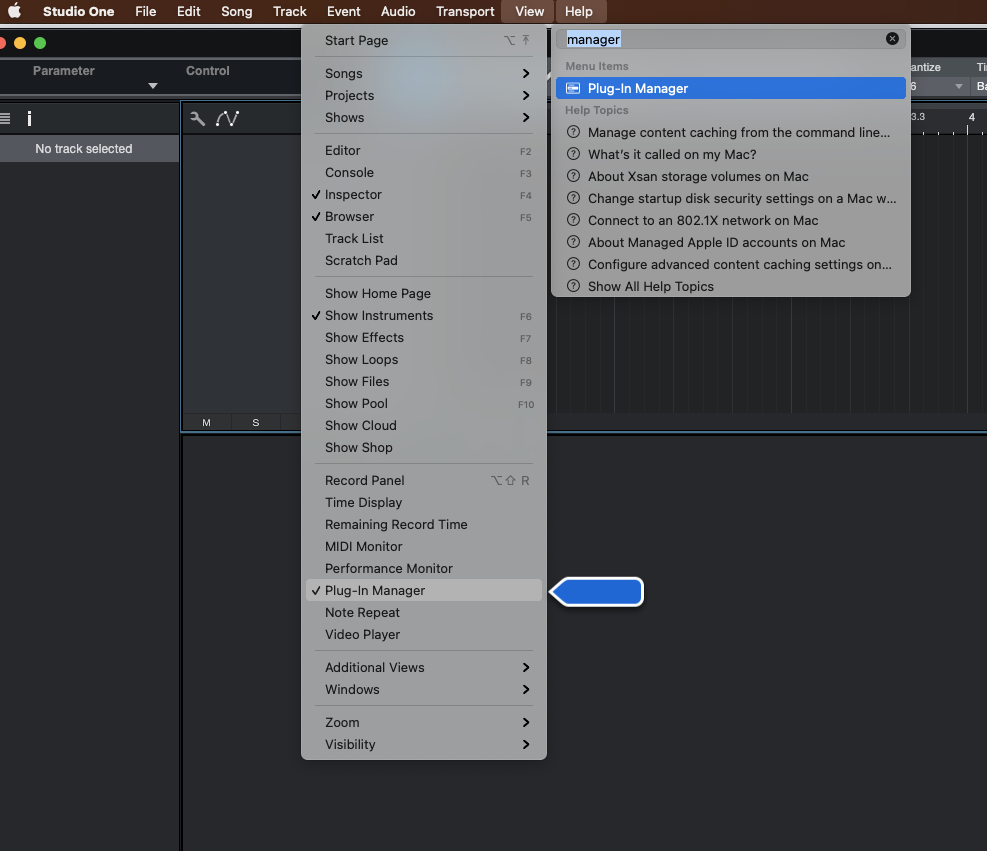 Here you can reset the blocklist, reset the plugin settings and update the plugin list if the plugin is still not working: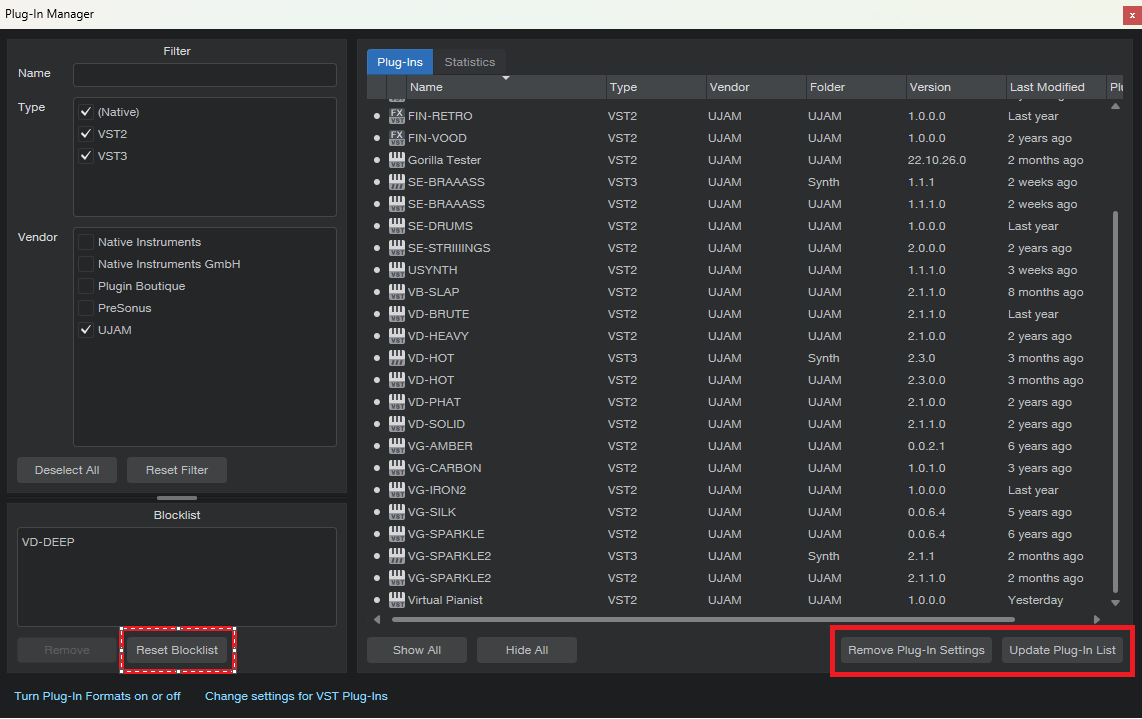 Additional Troubleshooting
If your issue is still not solved, please try the following way:
Windows
In some cases, you will need to force Studio One to rescan all plugins at start-up. To do this you'll need to navigate to "C:\Users<username>\AppData\Roaming\PreSonus\Studio One" and delete the "x64" folder.
(Note: If you can't find the ''AppData'' folder, here is an article that will show you how to access in hidden folders: https://support.ujam.com/hc/en-us/articles/360011319200)
macOS
1. Open the Studio One Settings folder via the Help Menu in Studio One.

2. Then close Studio One.
3. Select the x64 folder and delete it.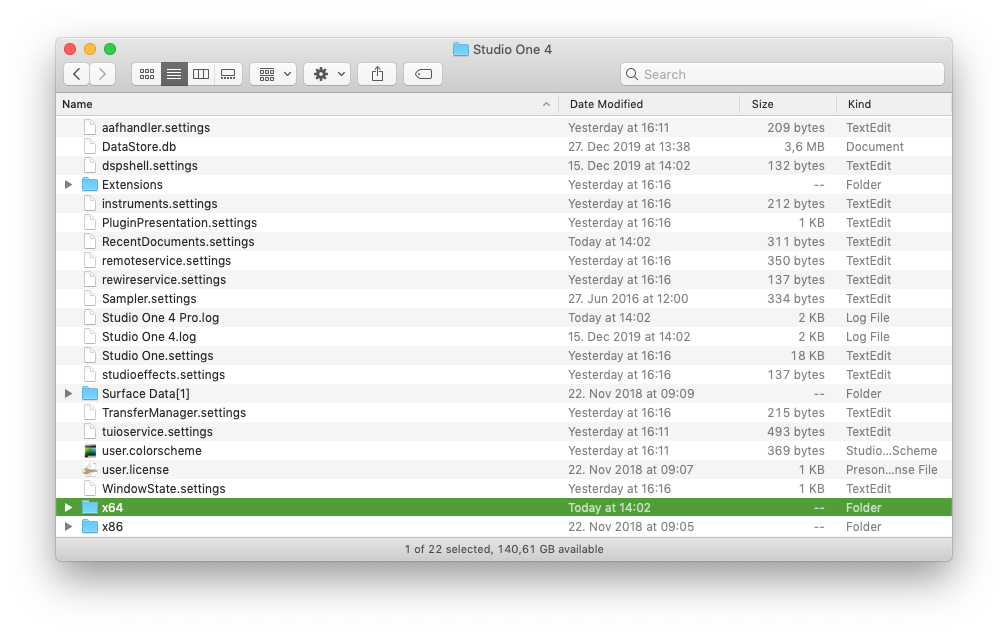 4. Now restart Studio One again to have the plugins rescanned.
If nothing from this article could help you, some users recommend turning off the wifi connection during the scanning process after installing new plugins. That might help the scan to succeed.
Your plug-in/plug-ins should've now been scanned successfully. Enjoy making music!
_____
If you have any more questions or need further assistance, please submit a request to our support staff. Thanks!