If you're looking for a new VST, AU or AAX Virtual Instrument, you've come to the right place! Check out ujam plug-ins here and start your free 30 day trial to see if Virtual Bassist, Virtual Guitarist, Virtual Drummer or Beatmaker fit to your workflow.
Most of our plug-ins are also available as Rack Extension which might come in handy if you're running on Reason. Head over to Reason Studios to try or buy any Rack Extension by ujam: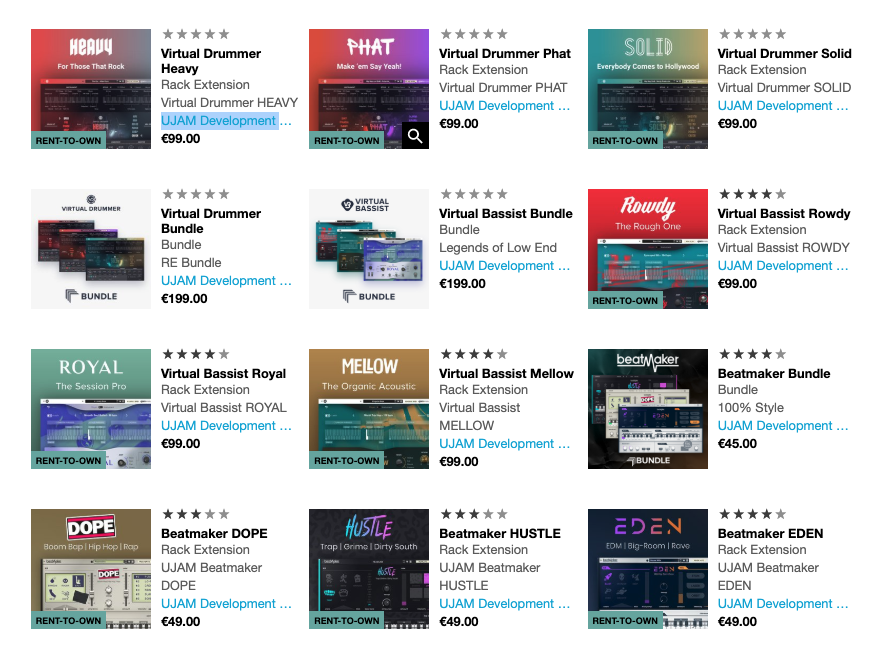 The user interface is also slightly different, as Rack Extensions have a front panel and a back panel: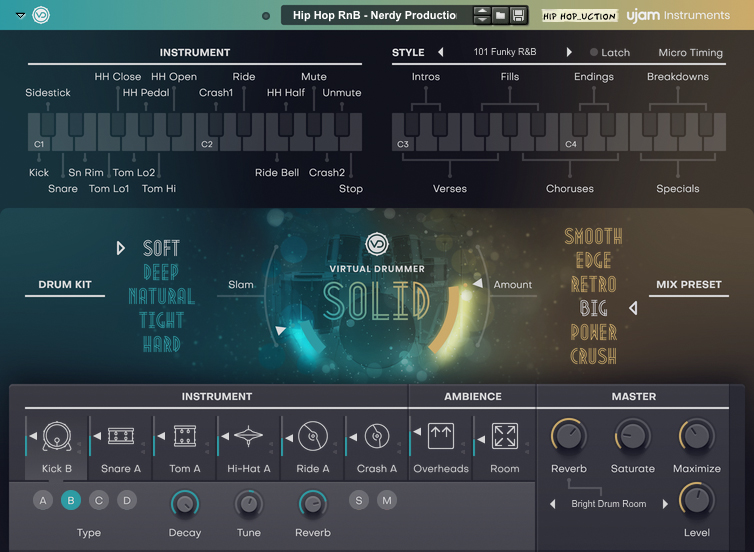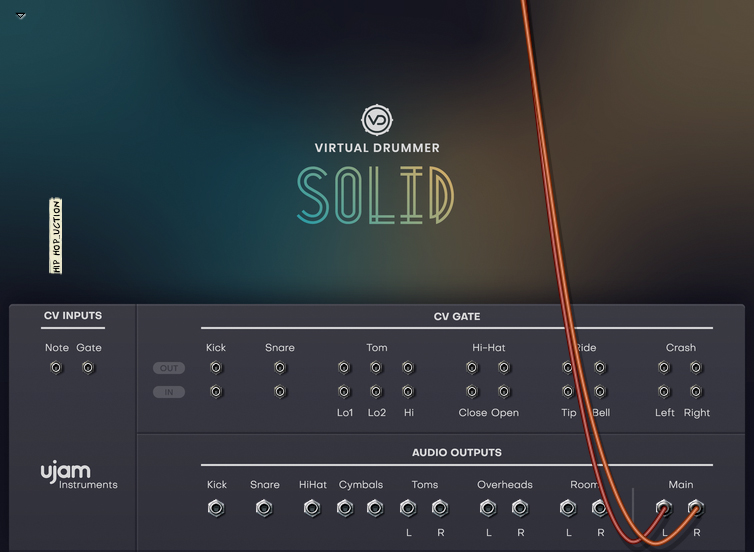 Important hint:
Please note that due to technical reasons, some features like MIDI drag and drop are not available with the Rack Extensions. Reason Studios offers a full 30 day trial on any Rack Extension including the ones made by ujam. We highly recommend to download the free 30 day trial to find out whether the Rack Extension will meet your needs. There are no limitations, so you can test every function in its depth.
Can I get a discount on the UJAM VST / AU / AAX plug-ins?
Rack Extension is a different format than VST and Reason is a completely independent shop. This is why we cannot offer automated upgrades or crossgrades both of technical and commercial reasons.
You can get a 50% discount on the corresponding VST of your Rack Extension though.
Just send us a proof (receipt, confirmation mail, screenshot,…) that you already own the Rack Extension of the VST you want to have and we'll provide you with personal discount codes. 
Please send the message to support@ujam.com.
By the way, it works also the other way around: If you already own a ujam VST / AU / AAX plug-in, but not the respective Reason Rack Extension (except for the Virtual Guitarist aka A-List Guitarists) you can also contact us for a 50% discount.