Although we did our best to create a simple and fast way for everyone to download UJAM software, we hear of some users running into download issues due to various reasons. Here are a few quick tips:
Try to turn off any kind of firewall of antivirus software that might interfere with the download & installation process or the plug-in itself.

Try not using an external drive for the UJAM downloader or the installation files.


Read more:

How to change the location of the plug-in content?

Try to use the default file locations during the installation process.
Still running into issues? Don't worry – we uploaded the most requested plugin files to Google Drive to provide an alternative download source, which works in most cases. Below you will find a list of the links which will lead you to the .pkg and .exe files you need to install the plug-in.
Please note that we didn't upload all the plugin files, just what has been requested by our users.
Windows Users:
Please make sure to download the whole plug-in folder if necessary! You need to have all the .bin files and the .exe file in the folder. Then you can run the .exe file and install the plug-in.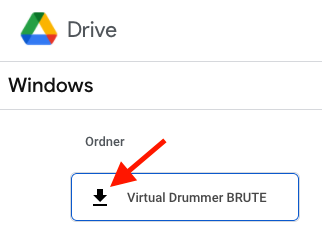 Virtual Pianist Series
Beatmaker Series
Virtual Bassist Series
If you have any more questions or could find the file you need, please submit a request to our support staff. Thanks!