So you received a UJAM plug-in from one of our resellers/ partner shops? Great! This article will help you to find out how you can redeem your code and activate your plug-in.
Make sure you have your Coupon Code at hand! You should've received it with your order confirmation email and if not you should find it in your account of the respective partner shop (where you bought the product).
Step 1)
Step 2)
Step 3)
Enter your coupon code and click 'Next':

Step 4)
Agree with the terms and conditions and click on 'Continue to download'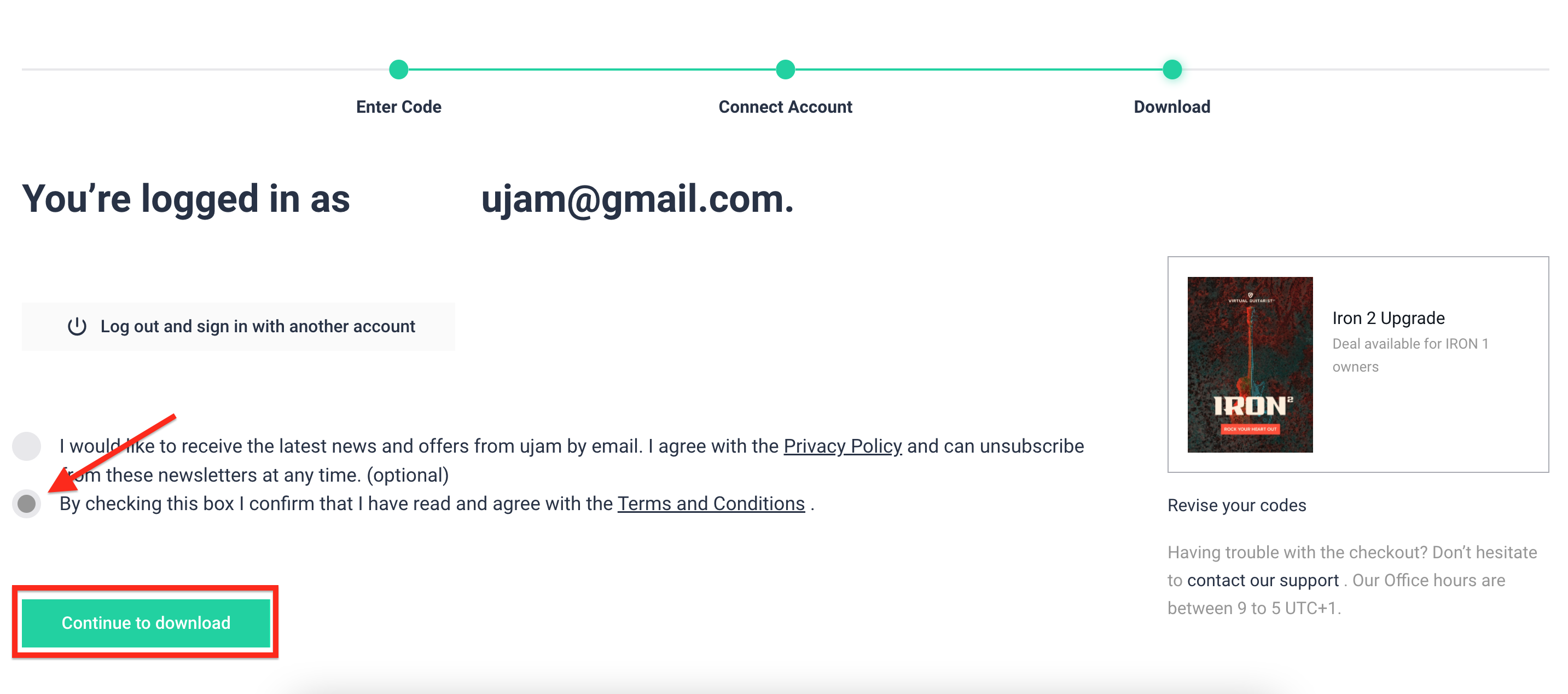 If you followed all the steps, the product should now be connected to your UJAM account. Go ahead and download / install / activate your plugin.
Troubleshooting
Please note that you need to redeem the coupon code first in order to connect the plug-in to your UJAM account! This has to be done or else you won't be able to authorize the plug-in.

If the code does not work:

Check whether the plugin is already connected to your UJAM account.

Double-check for typos (if a number or character is wrong or missing, like for example "-", the code won't get accepted by out system.

Contact our support team in case you need any further assistance.