Have you acquired a UJAM plug-in through one of our partnered resellers? That's excellent! This article will guide you on how to register your license in order to activate your plugin in a simple and easy-to-understand way.
First and foremost, make sure you have your coupon code handy. This code may also be referred to as a license key or serial number. You should have received this code in your order confirmation email, or it can be found in your account on the reseller's website from whom you purchased the product.
Step 1) Your UJAM Account
Step 2) Navigate to Partner Checkout
Step 3) Enter Your Coupon Code
Now, key in your coupon code in the designated field and click 'Next':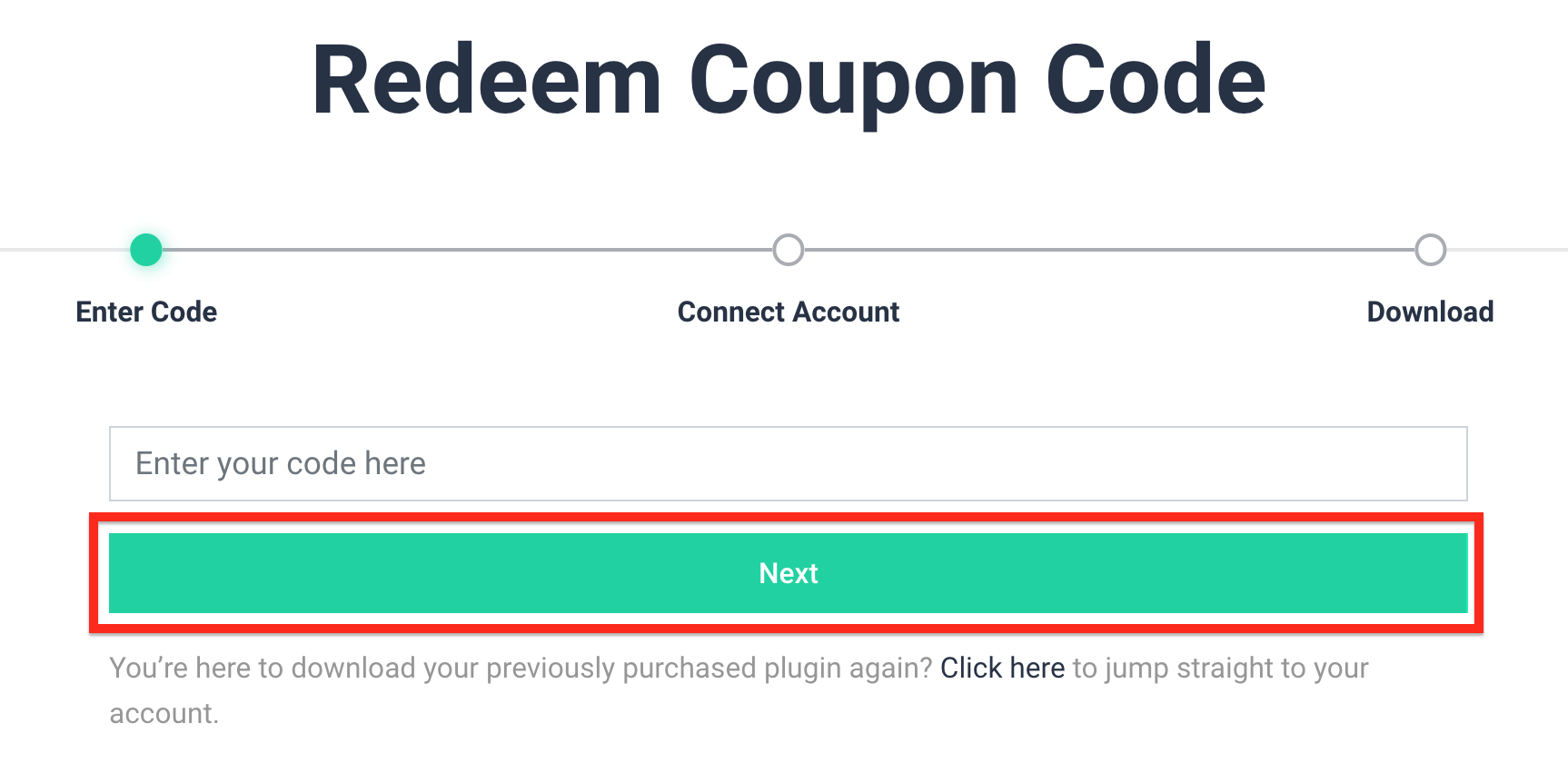 Step 4) Accept Terms and Conditions
Accept the terms and conditions by checking the appropriate box, then click on 'Continue to download':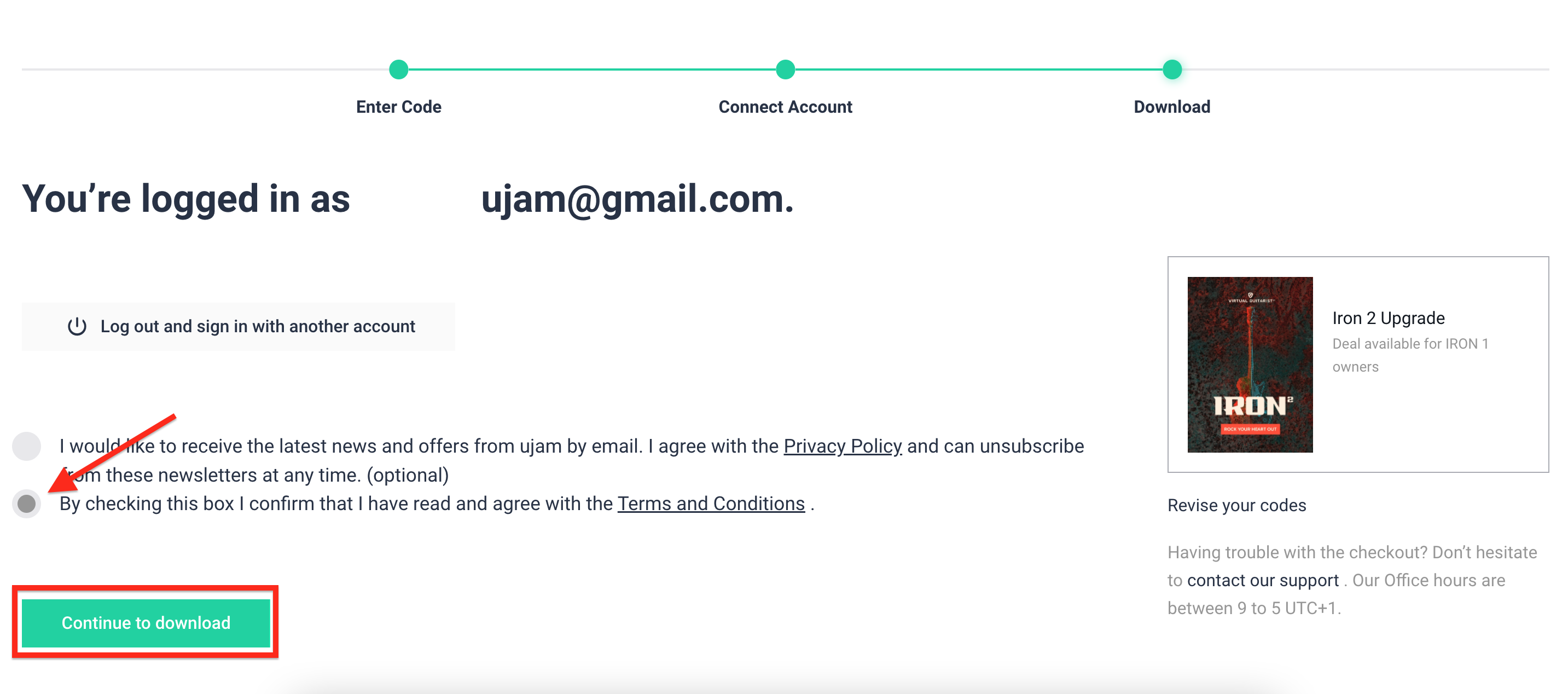 By successfully completing all the steps above, your product license will be linked to your UJAM account. You are now ready to download, install, and activate your plugin!
Here's a helpful guide on ↪How can I authorize and activate my plugin online?
Troubleshooting
It's important to remember that the coupon code must be redeemed first to link the plugin to your UJAM account. Failure to do so will prevent plugin authorization.
If you encounter issues with your code:
Verify whether the code is already redeemed and the plugin license is already linked to your UJAM account.

Carefully check your coupon code for any typing errors. Any incorrect or missing characters, like for example a hyphen (-), will lead to code rejection by our system.

Don't hesitate to reach out to our support team if you need further assistance. We're here to help!"