What is MIDI Drag & Drop?
MIDI Drag & Drop lets you drag Song Parts from the Interactive Keyboard into any track of your DAW, where it will be converted to a MIDI region with editable notes. The keys of the on-screen keyboard are now horizontally divided into two sections. The top section looks like a tab.
Please note that this feature is not available for all ujam plug-ins.


How to use MIDI Drag & Drop?
To drag a phrase from the plug-in to your DAW, click and hold in the dotted drag area of any phrase key on the Interactive Keyboard and drag the mouse pointer over to the target track. Then let go and the MIDI file gets created.
Any phrases can be dragged and dropped: Common or Style Phrases, Intros, Fills Endings and Breakdowns.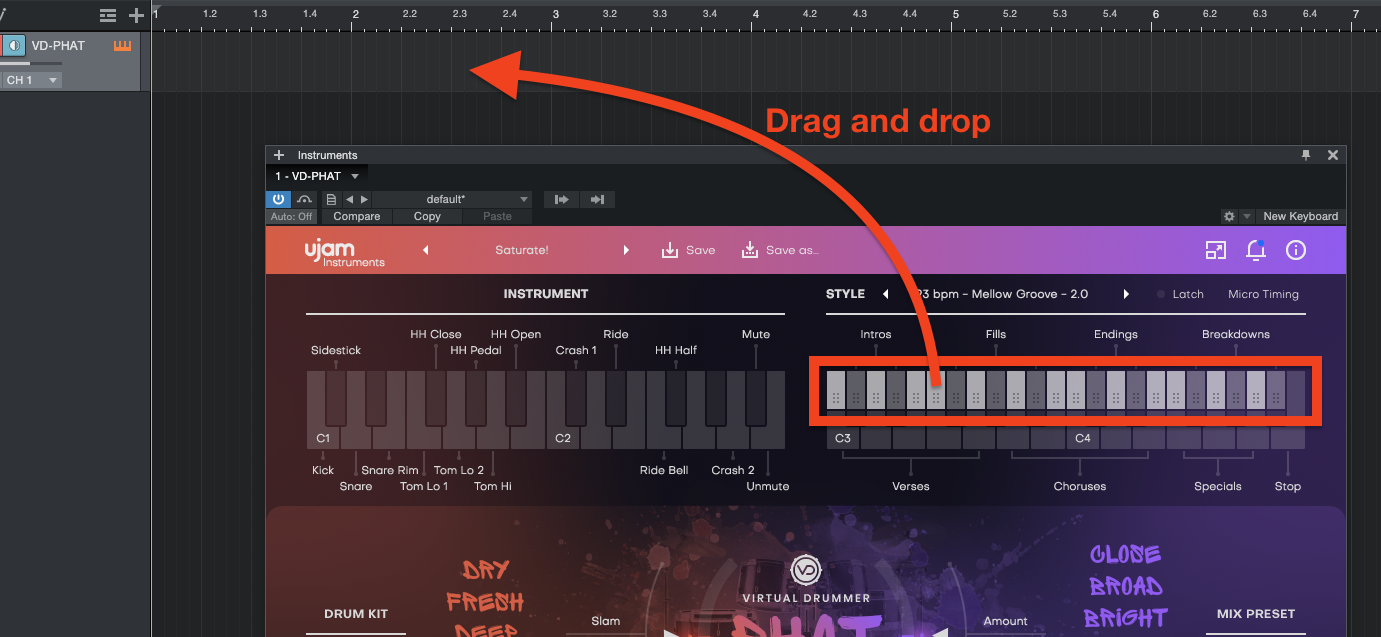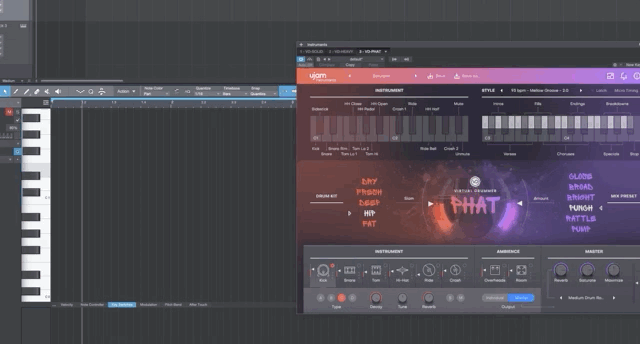 MIDI regions/notes created by dragging phrases into Studio One
Virtual Bassist MIDI Drag and drop
If you play a key or chord before or while you drag, the dropped MIDI phrase will be in that key or chord. Use this to build entire songs: Hold a chord, drag phrase, hold next chord – you get it!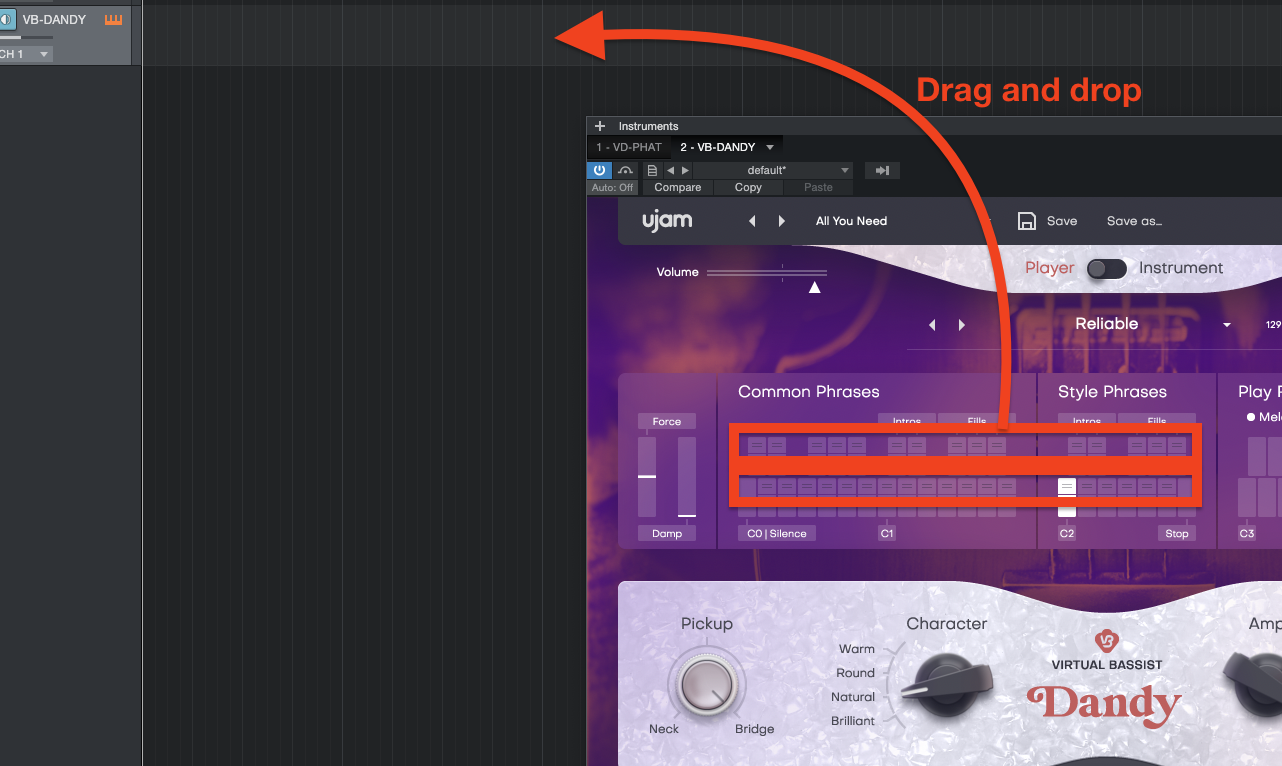 Learn how to Drag & Drop phrases from Virtual Drummer 2 in Logic Pro:
Learn how to Drag & Drop phrases from Virtual Drummer 2 in Ableton Live:
Things you can do using Drag and Drop
You can edit a song part just like any other MIDI sequence - e.g. change note positions, velocities, or add instruments,
You can combine Song Parts from various Styles into one song. Just switch Styles and drag away.

Our plug-ins are mostly cross-compatible, so you can try to just switch between Beatmakers or Virtual Drummers entirely if you find in the middle of creating your track.

Best of all: You can even combine all of the above techniques freely to create your total custom beats and grooves.
Note: When you drag Intros, Fills and Endings, note that some of these start mid-bar, so you might sometimes have to adjust the start of the resulting MIDI region after dropping it.
___
If you have any more questions or need further assistance, please submit a request to our support staff. Thanks!