We are happy to announce that most UJAM plugins are compatible with Apple's operating system macOS 13 Ventura!
Installation Troubleshooting
Some users are running into this issue when installing a plug-in: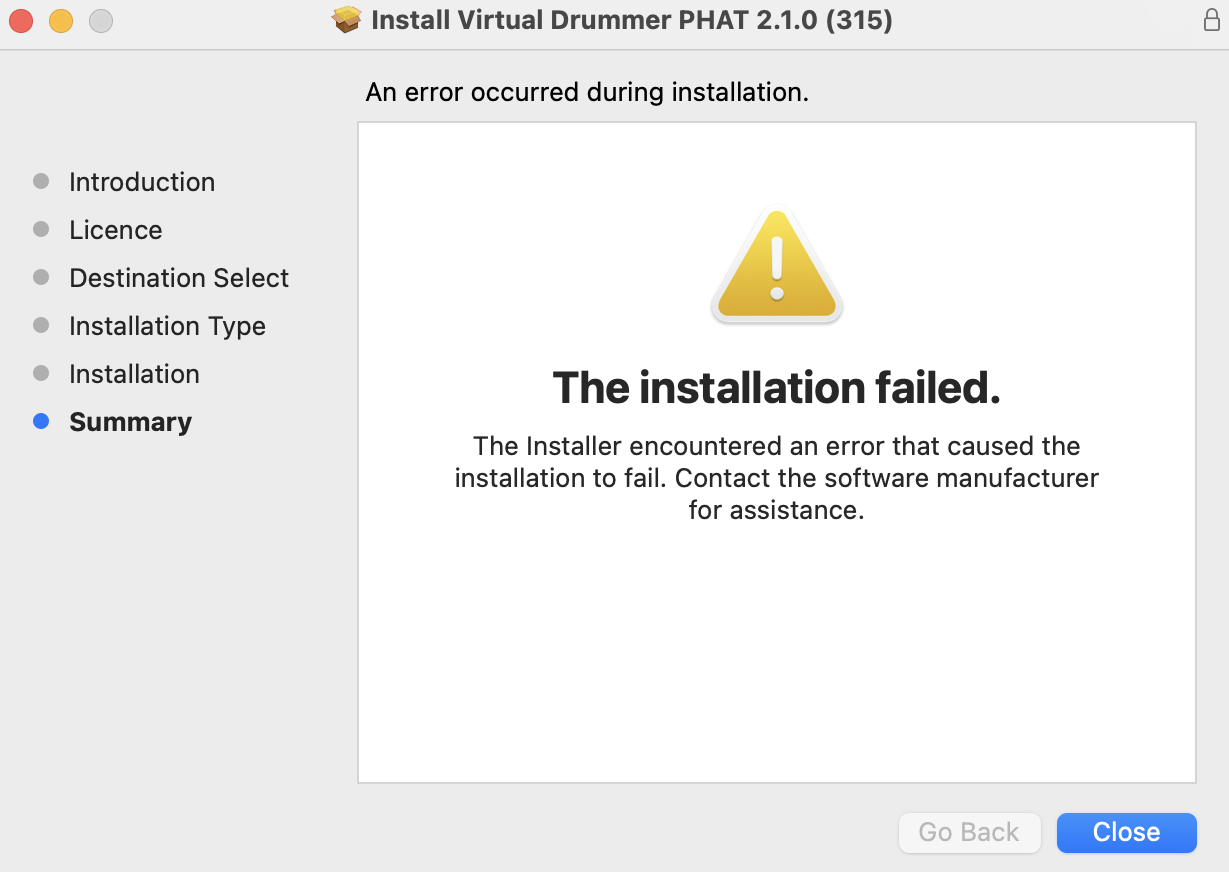 This is a pretty rare (and weird) issue on macOS Ventura. As a workaround, move the pkg installer file of the plug-in to your "Applications" folder and try to install the plug-in from there – that usually works.


You can find and download the installers here: UJAM App | Download & Installation issues
Compatibility
While it has been difficult for us to guarantee full functionality on Apple's latest operating system, we were able to confirm that most UJAM plugins are actually working as expected (based on our latest tests and customer feedback)

We cannot guarantee full compatibility for the following V1 plugins:




Virtual Guitarist V1 series (such as VG SILK)

Beatmaker V1 series

Virtual Bassist V1 series

Please check your V2 upgrade options: How to upgrade to version 2?

If a plugin does not work properly, the reason might be that the plugin is not yet running natively on Apple Silicon chips (M1 or M2 Macs).

Also only a few UJAM AAX (Pro Tools) plugins are not running natively (at this point).

Make sure to start your DAW in Rosetta mode in this case (Applications folder > Get Info > Open Using Rosetta)

Also note that not all UJAM plugins are supporting VST3. Please consider using VST2.

Read more: Apple Silicon M1, VST3 support & more

Always make sure to use the free 30 day trial of UJAM plugins to ensure that everything works as expected
Rosetta
Almost every plug-in we've got does need Rosetta. Some only for the installation process, but even if the plug-in itself is running silicon native: https://support.apple.com/en-us/HT211861

If Rosetta is not installed on your system, you will probably get error messages like these: