Login
Here's how the sign in process is supposed to work:
Step 1)
Log in to your UJAM account on our website: https://www.ujam.com/backstage
Step 2)
Open the UJAM App and click on 'Sign In':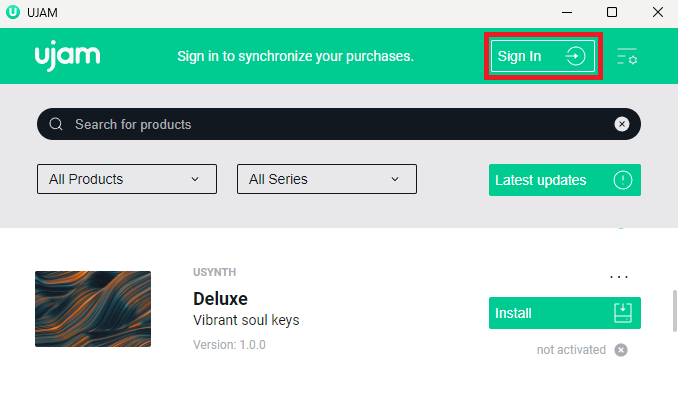 Step 3)
A dialog will pop up in your browser. Click on 'Open UJAM':

Step 4)
Done, you are signed in: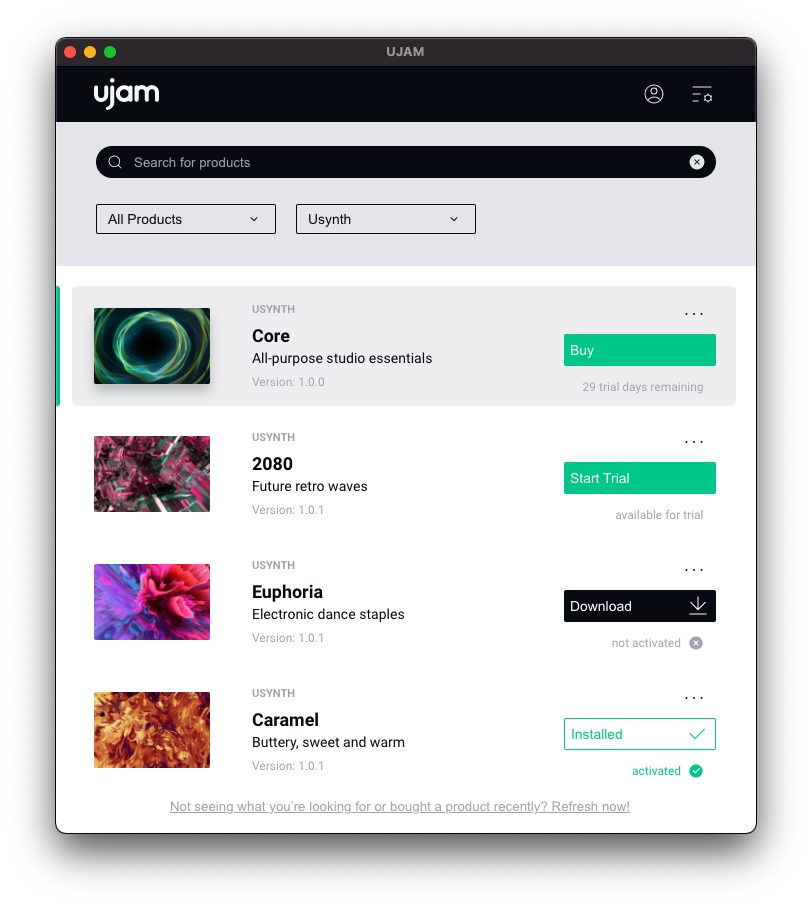 Troubleshooting
If you are struggling to sign in to the UJAM App, here's what you can do:
Check if you are able to log in to your UJAM account on our website: https://www.ujam.com/backstage

Make sure no antivirus software or firewall is blocking the UJAM App or your browser

Use the most recent version of the UJAM App: ►Download here

Try to clear your browser cache

Try to use a different browser for the sign in process (make sure that browser cookies are allowed)

Fully quit the UJAM App in the taskbar and then relaunch the UJAM App. Then try to sign in.

Completely uninstall / remove the UJAM App from your system and reboot your computer. Then reinstall.


macOS default location

File

Path

UJAM App

Macintosh HD:/Applications
Macintosh HD:/USERS/USERNAME/Library/Application Support/ujamapp




Windows default location

| | |
| --- | --- |
| File | Path |
| UJAM App | C:\Users\MYUSERNAME\AppData\Roaming\ujamapp\ |
Credential Manager (Windows):
Go to Control Panel > User Accounts > Credential Manager

Check if you need to clean up your credentials. In some rare cases the list is full and the UJAM App cannot make a new entry and register your credentials. In this example, the user can't sign in to the UJAM App because of a full Credential Manager. The Adobe App has way too many entries (probably because of an error):


In this case, click on the tiny arrow and open the dropdown menu of the faulty entries. Then select "remove" to make some space:



You can also try to delete the generic credential "UJAM/default" and then restart the App.




Manage 'Keychain Access' (macOS):
Open the app 'Keychain Access'

Search for UJAM - it looks like this:






Then, double click it and make sure to allow access to the UJAM App application. It looks like this:






If the UJAM App is not listed, you'd need to add it by using the '+'

Then reboot, restart the UJAM App and log in