Authorise your UJAM plugin | UJAM App
Thanks for purchasing a UJAM product license! The easiest way to activate your plug-in is through the UJAM App:
Make sure that the respective plug-in license is connected to your UJAM account. Check your products here: https://www.ujam.com/backstage/

Download and install the UJAM App from the UJAM website (https://www.ujam.com/ujam-app/) onto your computer.

Make sure that the UJAM plug-in is properly installed on your computer and that your DAW is closed.

Launch the UJAM App and sign in using your UJAM account details.

The UJAM App will automatically detect the installed plugin and authorize it, using the license in your UJAM account.



Open your DAW and insert the UJAM plugin onto a new track. The plugin should now be authorized and ready to use.
If you experience any issues with the UJAM App, please ensure that your internet connection is stable and that you have an up-to-date version of the UJAM App installed. If you continue to experience issues, please read the troubleshooting instructions below.
Congratulations, you have successfully authorized your UJAM plugin using the UJAM App and the license in your UJAM account!
How to authorize without the UJAM App
Please note that the following instructions do apply to the product series of Usynth and Virtual Pianist. Please have a look at the respective articles:
Launch your UJAM plugin in your DAW.

Enter the correct credentials in order to activate your product license (email address and password you use to log in to your UJAM account). Try using only use lowercase letters when entering your email address (no capital letters).

Your plugin should now be successfully authorized.

If you can't activate your plugin by entering your UJAM credentials although you own the product license, please continue reading this article.
Quick checklist for troubleshooting:
Please double check whether the respective product license is actually linked to your UJAM account or you might see a "no internet connection" error message after clicking on "Activate License" (although your credentials are correct)

Check if plugin and UJAM App have full internet access


You need to be online to authorize your plugin!

Please make sure, that your local security software doesn't block the plugin, the DAW or the UJAM App.

Check this carefully, as interfering third party software is the most common reason why a user can't authorize the plug-in with your UJAM credentials.

Try to temporarily switching off any kind of software that might interfere with the installation or block the internet connection of the plug-in (firewall, antivirus software, network monitor, ...) or else you might see a "no internet connection" error message.


Do not use a coupon code/ serial number/ license key for activating the plug-in
More troubleshooting
Still having issues? Here are a few more things you can do:
1. Reset your password & check your licenses!
Can you login to your UJAM account?

Can you see the product license connected to your account?

If so, please double check your licenses and reset your password.

You can reset your password here and try to authorize with the new password one more time (try using a password without any special characters).
2. Partner Shop Purchase?
Did you buy at one of our partner shops? Please note that you need to redeem your coupon code first and eventually create your UJAM account in order to activate the plugin.



3. Does the installed version really fit your product license?
Please make sure, you have the right plugin version and build installed.

Just to give an example: You might have installed Virtual Drummer PHAT2 but you only have a license for VD PHAT1. In that case you'd need to buy the upgrade first.

You can check the version on your computer by clicking on the small (i) icon.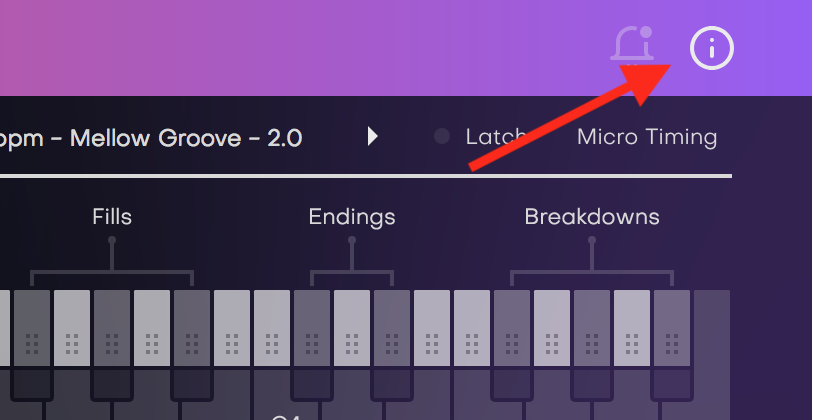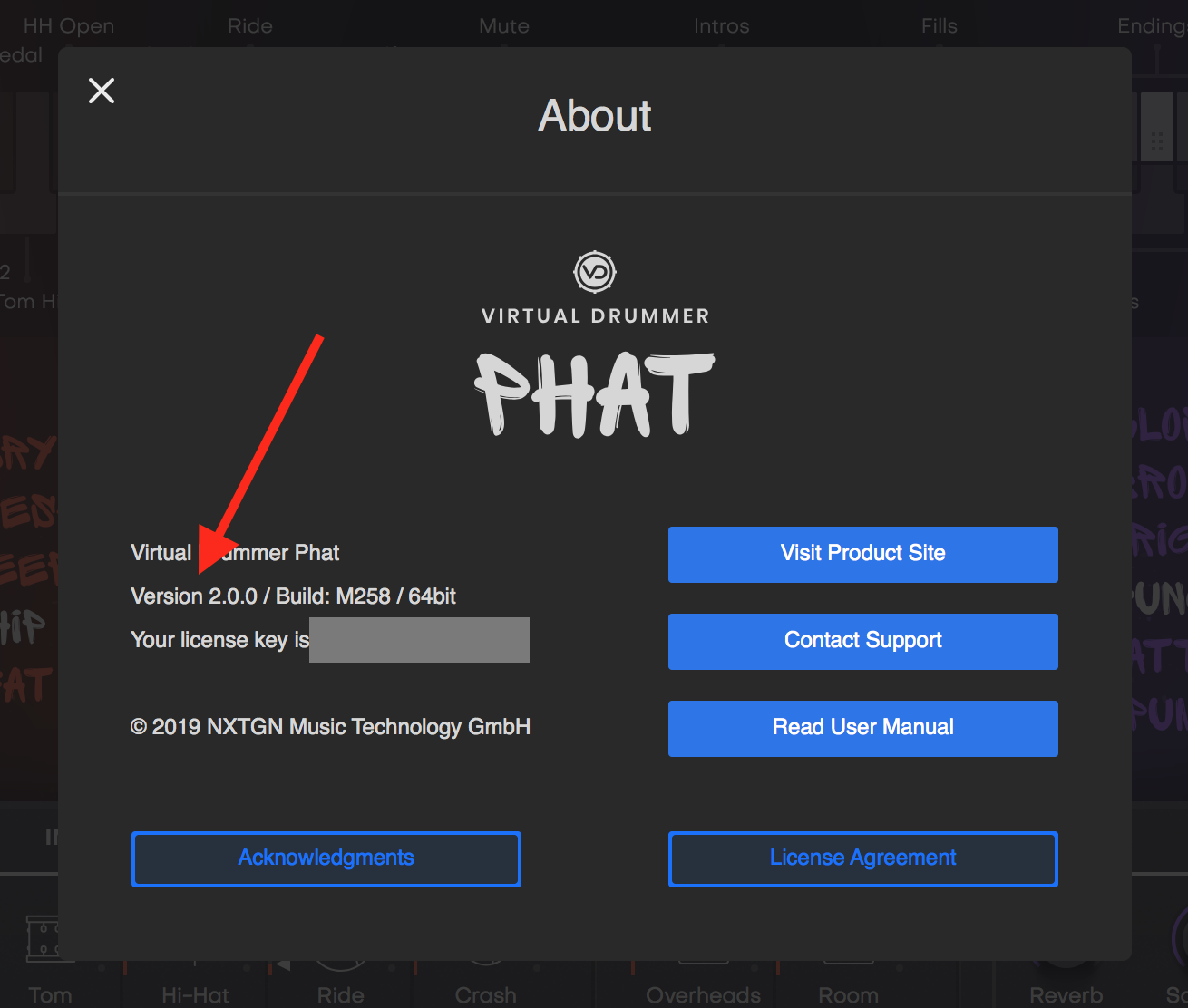 4. Deinstall and Reinstall
We've heard of some user who were able to authorize their plug-in after following these instructions:
Make sure to turn off any kind of firewall of antivirus software that might interfere with the installation process or the plug-in itself.

Try to use the default locations during the installation process

You may want to check out our DAW knowledge base and rescan your plug-ins
Have a look at the following articles:
►Uninstalling on Mac
5. Send us your .ops file!
When you install a UJAM plug-in for the first time, a hardware fingerprint of your computer is created the moment you open up your plug-in in your DAW. The fingerprint is a part of our copy protection and is stored in the so called ".ops file" – you can find it here:
Operating System
Location

Windows

%SYSTEMDRIVE%\Users\%USERNAME%\AppData\Roaming\UJAM

\

Mac

Macintosh HD:/USERS/USERNAME/Library/Application Support/UJAM/
Detailed instructions on how to find the .ops file:
Microsoft Windows
Go to 
%SYSTEMDRIVE%\Users\%USERNAME%\AppData\Roaming\UJAM

\
Open the plug-in folder of your UJAM product
You will need to Show Hidden Folders in File Explorer options in order to access the hidden library. Here's how to:
A)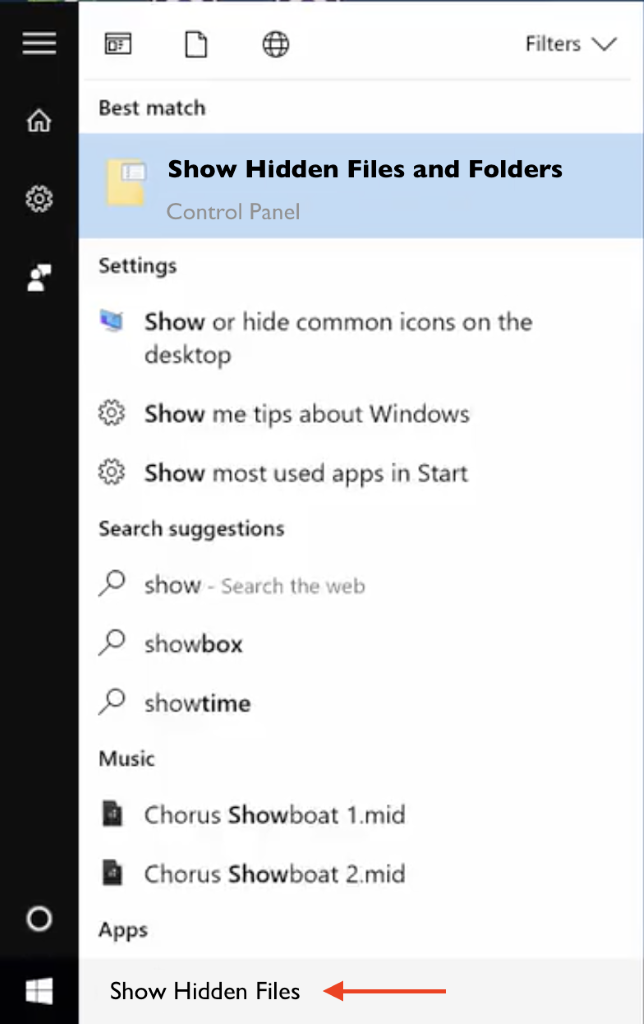 Show Hidden Files under (Control Panel)
B)
Activate in (File Explorer Options) the show hidden files option

Apple macOS:
In the Finder, choose Go

➜

Go to folder from the menu.  (or use Shift+Command+G)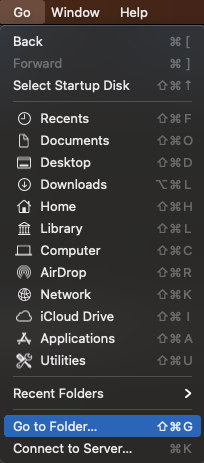 Type: ~/Library/Application Support/UJAM

Open the plug-in folder, copy & send us one of your .ops file:


Then submit a request to our support staff and attach your .ops file

Also watch this quick video tutorial to find the .ops files on MAC ↓