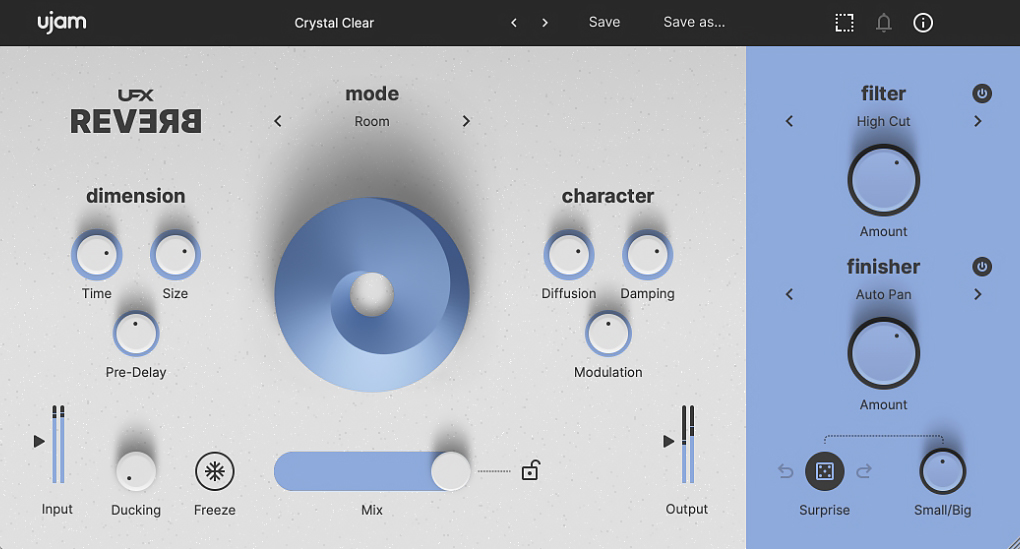 To help you get started with your UFX plug-in, here are the answers to some frequently asked questions:
How can I try UFX

?
I already own several UJAM plug-ins. Do you have a special offer for me?

In general, all special offers and upgrade options can be found on our website: https://www.ujam.com/store


Please note that discount codes cannot be combined with other discounts, special offers or items on sale.




I open UFX

and my DAW crashes – what can I do?
Please check whether you have the latest version of your DAW and

UFX

plug-in installed. The plug-in will notify you if an update is available.

Uninstall the plug-in via the Uninstall feature of the UJAM App:

Manually removing all plug-in files and a clean installation should fix the issue (works almost every time). Have a look at the following articles:
Where can I find the manual?
I can't authorize my new

UFX plug-in

!
In case you are struggling with authorizing your plugin, please have a look at the following articles:
I bought UFX

at a reseller. How can I redeem my code?
The following article should help you: ↪How to redeem a coupon code from a partner shop?


I installed my

UFX

but I can't find it in my DAW.
Please try a plug-in rescan. For further information, ↪click here.


I downloaded the plug-in but my trial time has already expired – I have 0 days left.
Unfortunately, this can happen due to technical circumstances – please ↪submit a request to our support staff and attach your .ops file – have a look at the following article: ↪Instant expired trial time
Will

UFX

work on my computer?
↪Check the System Requirements Overview


How can I load my own samples into

UFX

?
Is there a Reason Rack Extension?
UFX

isn't available as a Rack Extension, but Reason added VST plug-in support in Reason 9.5 so please consider using as a VST in Reason.
Digital Audio Workstations
UFX should run on every DAW supporting VST2, VST3, AU2 and AAX. We cannot guarantee that UFX is compatible with the following software:
Adobe Audition

Audacity

Pro Tools First

Mixcraft 8

Completely outdated DAW versions (for example Cubase 4)
Are there any known issues?
UFX-REVERB:
Missing authorise button in trial mode. Workaround: re-instantiate the plugin to get the authorization overlay

There's an unnamed preset at the end of the list, only visible when manually stepping through the presets

MIDI Learn is not available